HOT OFF THE CATWALK
OH MY GUCCI!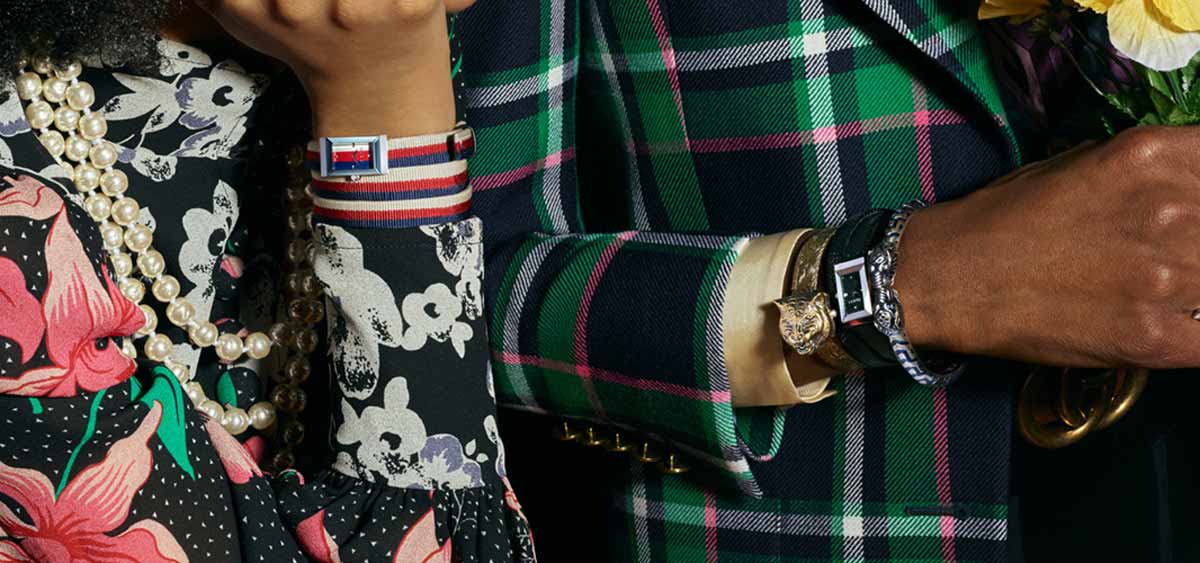 26th September 2017
Creative opulence was a key focus of Gucci's Fashion Week offerings, with creative director Alessandro Michele showing off the boldness of the brand in all of its glory. Never a fashion house to shy away from standing out from the crowd, the recent SS18 showcase in Milan didn't disappoint. Kooky desirables such as sparkling capes met chic coats and berets in a 80s and glam rock inspired show.
Known for his avant-garde approach to luxury Alessandro has made strides not only to push Gucci further than it has been before but the fashion industry as a whole. Not simply confined to clothing collections, Gucci jewellery mirrors its diversity. Here we shine a spotlight on just why we love Alessandro Michele!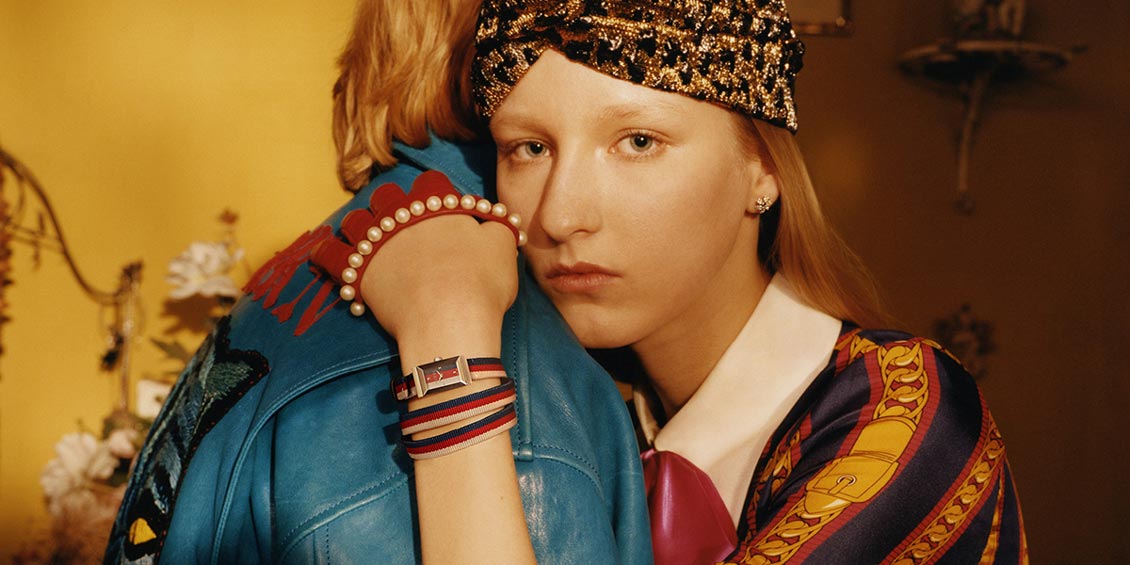 Gucci watches are renowned for their superior quality and unique relationship between Italian style and Swiss watchmaking. Their 'Made in Italy' style has become tantamount to their passion in creating elegant, sophisticated and superior quality watches showcasing the flawless Italian artistry displayed in creating a Gucci timepiece.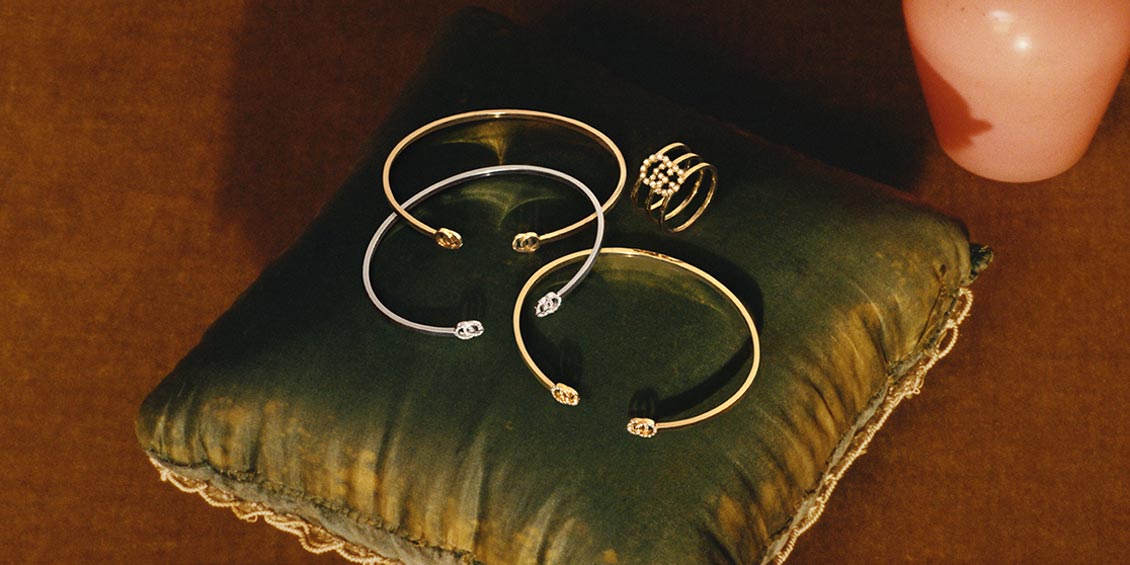 Founded in Italy in 1921 by Guccio Gucci, this sophisticated and timeless brand boasts unique fashion heritage with massive global appeal. At ROX you'll not only discover Gucci bracelets you'll love, you'll also uncover a world of earrings, necklaces and rings from Gucci's stylish ranges.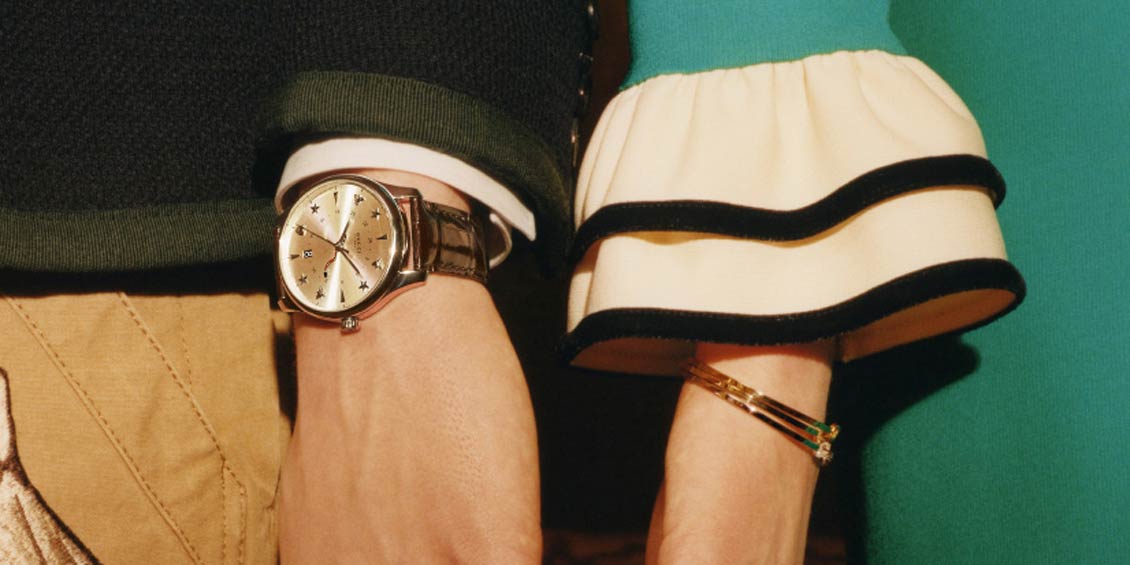 Gucci's latest timepieces have landed! New additions to the Le Marché des Merveilles and Dive collections are fun, fierce and trademark Gucci. No longer just the double GG's or green and red stripes defining this brand, Alessandro Michele's plethora of emblematic animals are featured across watches, jewellery, fashion and accessories. These colourful creations combine flawless Italian artistry with Swiss expertise.