MATT HEALY x THE FOUNDRY
5th March 2019
The starry buzz of Masterchef: The Professionals long behind him, one of our generation's most exciting talents is spearheading Leeds' reinvention as a foodie capital.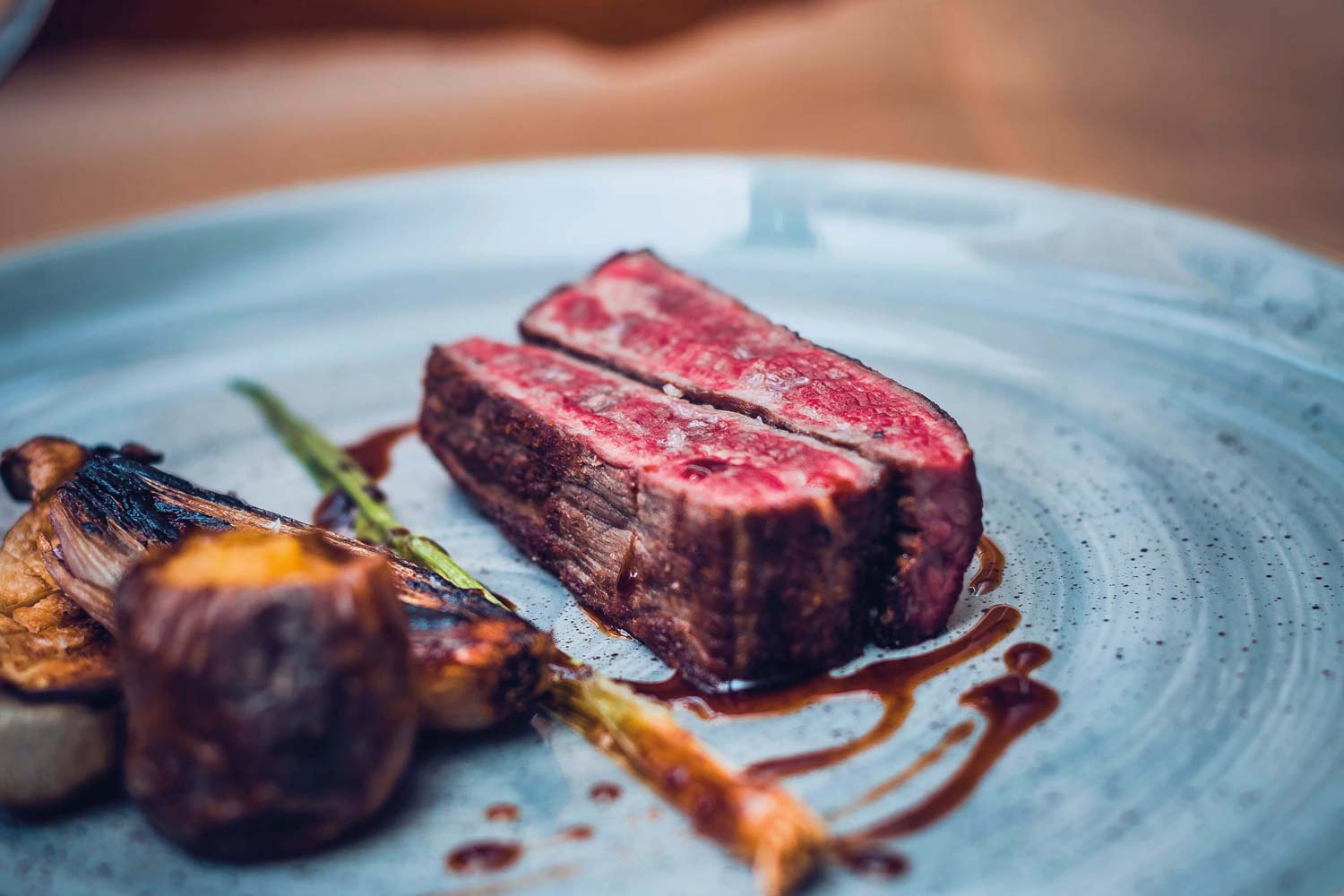 Standing prominently in south Leeds' previously unloved Holbeck suburb, the noble red-brick buildings of the Round Foundry Estate – many now listed, and rightly so – make for an inspiring area to live and work. Artists, architects and tech startups, all spurred by the area's regeneration while respectful of the industry that once defined it, have flocked to draw from each other's collective creativity. A new form of industry that needs fuelling as much as any other. So where do these thrusting sorts get fed and watered?
Step forward bearded champion of modern eating, Matt Healy, whose The Foundry project has won instant plaudits. Long-overdue plaudits it should be said, as Matt is that rare thing – a supremely talented chef without an ego or an overambitious plan. In fact, his friends virtually had to twist both of his tattooed arms into establishing a bricks-and-mortar place with his name on the door.
A local boy, having graduated from Leeds' catering college, Matt worked at Stuart's Wine Bar, Babylon and Livebait before moving to Ripponden and working under Simon Shaw at the original El Gato Negro – the only Manchester city centre restaurant to hold a Michelin Bib Gourmand. Matt then moved to London and worked at the critically acclaimed restaurant Terroirs.
If his name is familiar, it's most likely from his stellar turn on Masterchef: The Professionals in 2016, in which he breezed into runner-up place and every viewer's heart. Two-Michelin-starred, notoriously hard-to-please judge Marcus Wareing famously described one of Matt's sauces as 'one of the best he had ever tasted'.
After a series of high-profile but noncommittal residences, pop-ups and private dines, Matt now commands his own youthful team of chefs and staff, led by Iain Silver, former manager at Pintura and Blackhouse. The décor is Instagram gold – all deep teal, bleached wood and funky neon signage – but what of the food? In response to any 'fine dining' accusations, Healy is quick to dismiss the term, as it puts people off trying new places. So instead, The Foundry serves a robust menu of British food, lunches, brunches, all with seasonal produce, a daringly simplistic approach that might only use five ingredients at most, but always with a surprising twist.
"I love that Leeds is getting its act together," he says of his hometown's renaissance, "it was a good few years behind London and Manchester but is catching up and I hope I can add to that." The Foundry is certainly a decent start – we urge you to go, with friends, at lunch, with any plans for the rest of the day cancelled. It's one of those places.