A GRAND OPENING
11th March 2019
With a fresh new look and exciting new menu Maxine McCreadie discovers what The Grand Café at The Scotsman has to offer.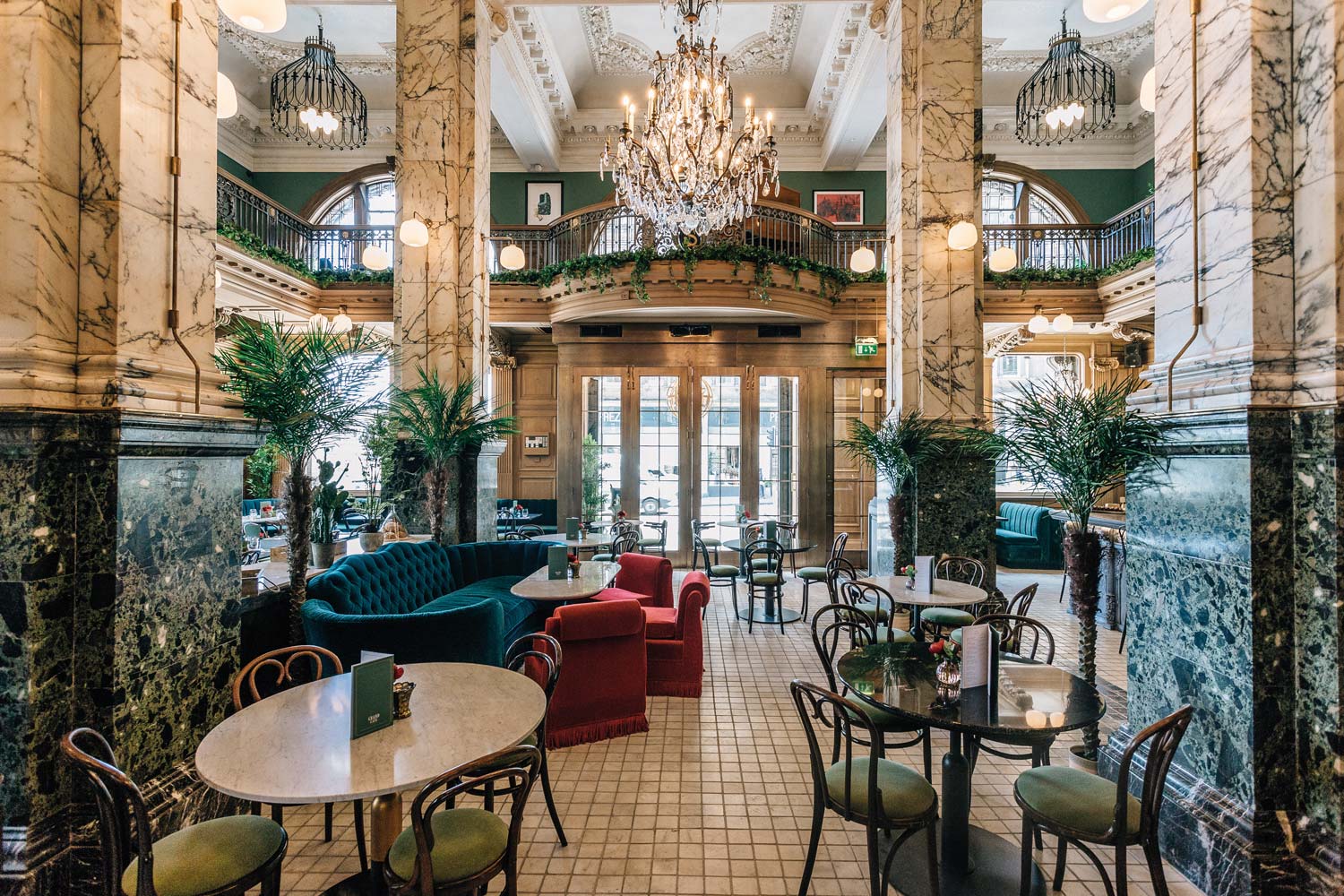 Take a wander along North Bridge and one thing is undeniable – The Scotsman is an Edinburgh venue with a tale to tell. Named after the national newspaper which proudly called the iconic Baroque building home the now luxury hotel is celebrated as a landmark in the Scottish capital. With unrivalled views of Edinburgh Castle, The Mound, Calton Hill and Princes Street Gardens; The Scotsman shines a light on what makes the city such a dynamic and vibrant place to live and visit. Classic luxe meets modern elegance in the leading venue which masters the art of paying homage to its rich history whilst embracing modernity with pride and passion.
And nowhere is that more evident than in the hotel's recently refurbished Grade Café. Following an extensive six-month renovation, with the respected Graven Images design team bringing a continental feel to the décor, the Café re-opened its doors to the public earlier this summer.
Inspired by the 'Grand Cafes' of Europe relaxed dining to suit all tastes and occasions is a key ingredient to the success of the venue. Set within the Scotman's former advertising hall, the spectacular double height space seats 150 covers across its ground floor and balcony, filled with light, character and celebrating beautiful period features which date back to 1905.
Original walnut wood panelling, green marble pillars and ornate cornicing have been carefully brought back to life by interior specialist Jim Hamilton, and mixed with elegant new furnishings and accessories to create a stylish but informal ambience.
Speaking of the design concept of the Grand Café, Jim said: "A key element was in making sure we created a very socially inclusive space, that was openly inviting to all customers and it was key to create a striking first impression as there is a huge amount of traffic passing by the front door. The ground floor is very much in the mode of a continental café and is very relaxed and we have fused an interesting mix of loose furniture pieces with the stunning original décor which gave us an incredible starting point. It was key though not to be too reverential to the existing interior or we could have ended up with the existing architecture being too powerful for re-invention of the Grand Café. We think the balance has worked out just about right and customers get to enjoy a relaxed, cosy environment whilst enjoying afternoon tea or an early evening cocktail.
"A key move was to open up the central internal façade with a series of full height doors that can be fully opened up to fuse the interior with the street life. The upper balcony offers a little escape from the ground floor with a series of luxurious booths that afford fantastic views over to Calton Hill as well as being the perfect vantage points to watch the Grand Café at its best."
"Edinburgh is a walking city for guests to explore so we felt it was very important to create a space that hotel guests and others could totally relax in after, or during a hard day's trek around the Old Town."
From early breakfasts and brunch through to afternoon tea, lazy lunches and delectable dinners – the Grand Café will serve up a true taste of Scotland with Dundee-born Masterchef: The Professionals finalist Chris Niven taking on the role of head chef.
For those looking to indulge in the best of Edinburgh's night life, the Grand Café is open until 3am Thursday through Sunday – transforming into a bustling hotspot filled with live music and entertainment on offer.
Meanwhile the cocktail menu celebrates the great European bar traditions but reinvented with modern Scottish craft spirits and creative serves.