URBAN ELEGANCE
27th February 2019
Ripped jeans, a Persil white shirt and slinky heels join forces to create a look that is a real style chameleon. Moving effortlessly from day to evening is no trouble for this look – especially when paired with striking silver stacking rings.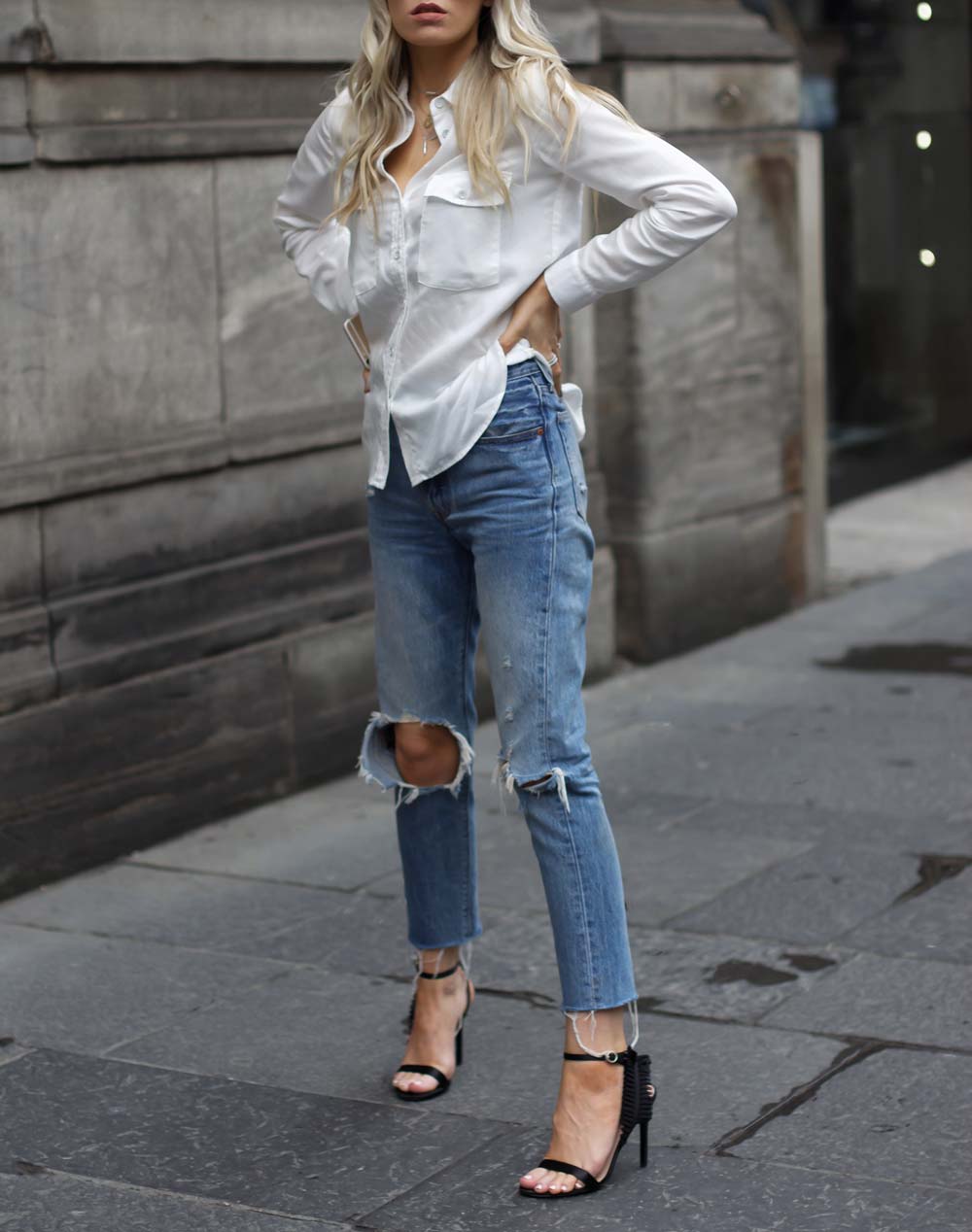 ROX Orbit Silver Choker £45 (70760), Zodiac Gold Vermeil Pendant ROX x Catherine Zoradia £125 (70714), ROX Diamond Love Pendant 0.12cts £395 (57668), ROX Tribal Silver Pendant £65 (71087), ROX Orbit 3 Row Silver Ring £50 (70814), ROX Yellow Diamond Halo Ring 0.99cts £3,695 (63800), ROX Orbit Silver Ring £25 (70769), ROX Orbit 5 Row Silver Ring £65 (70811), ROX Celestial Star Silver Bangle £75 (69623)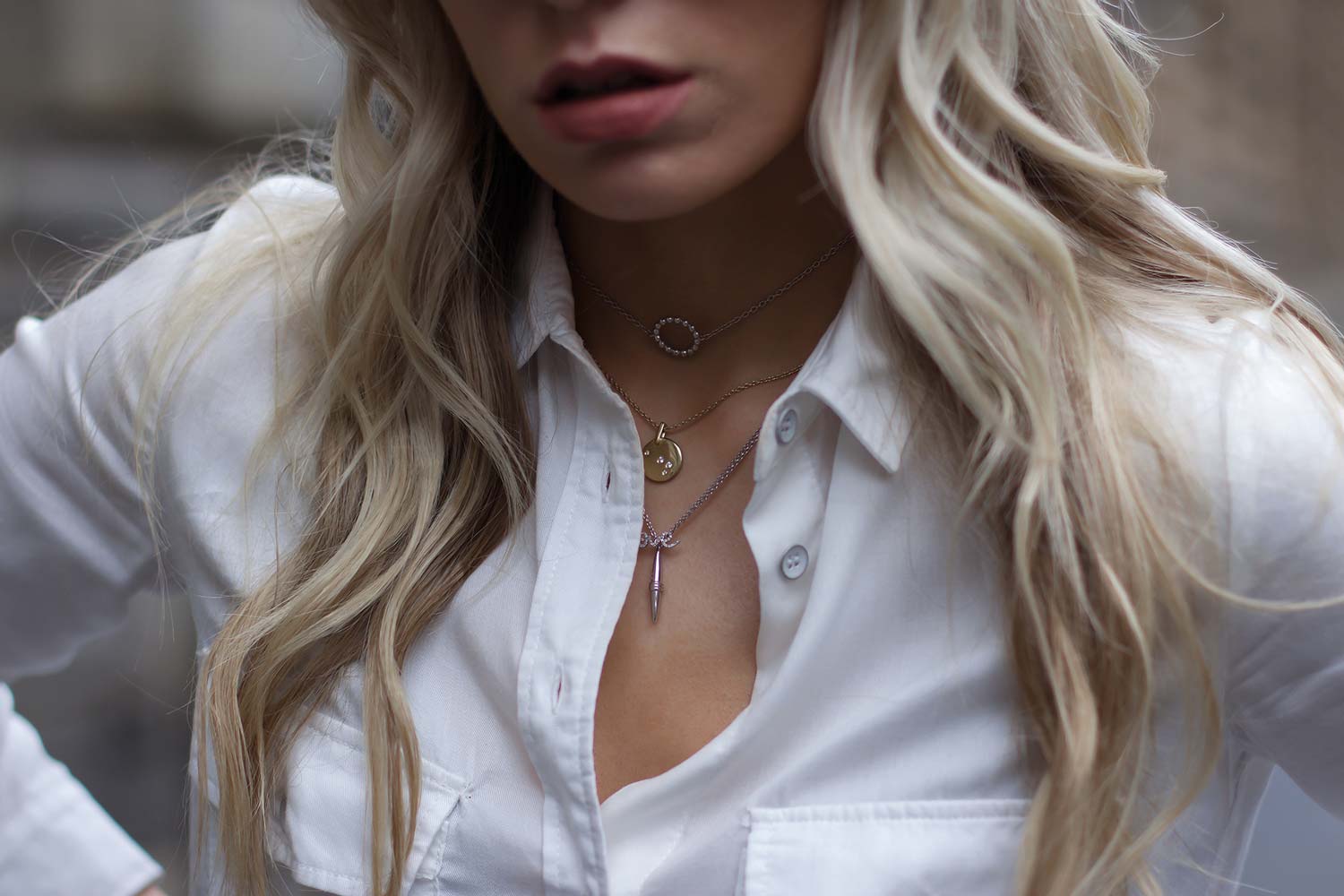 STYLE TIP:
There's no such thing as over accessorising with simple yet sleek styling.