ROX WOMAN 19/20 WISHLIST
26th May 2020
We've compiled a list of the season's must have fashion, watches, and accessories. Don't worry we've got this and you'll want them all!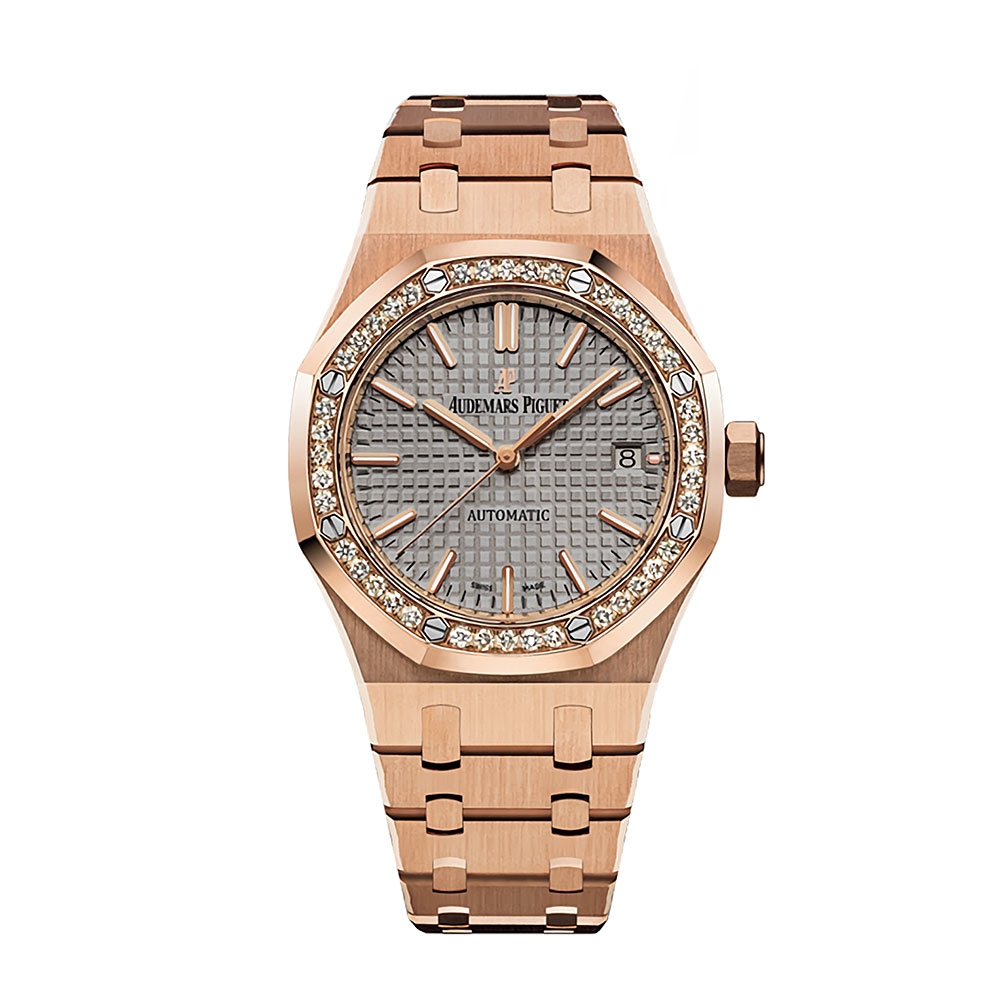 What do you get when you combine timeless craftsmanship and unbelievable design? This Audemars Piguet Royal Oak diamond watch, that's what. Beautifully crafted in 18ct pink gold, this 37mm model is more than just a timepiece, it's a watch guaranteed to leave a lasting impression. Bring a hint of sparkle to the dark winter nights with a little help from 40 brilliant cut diamonds adorning the bezel of this iconic luxury watch.
68295 | £47,500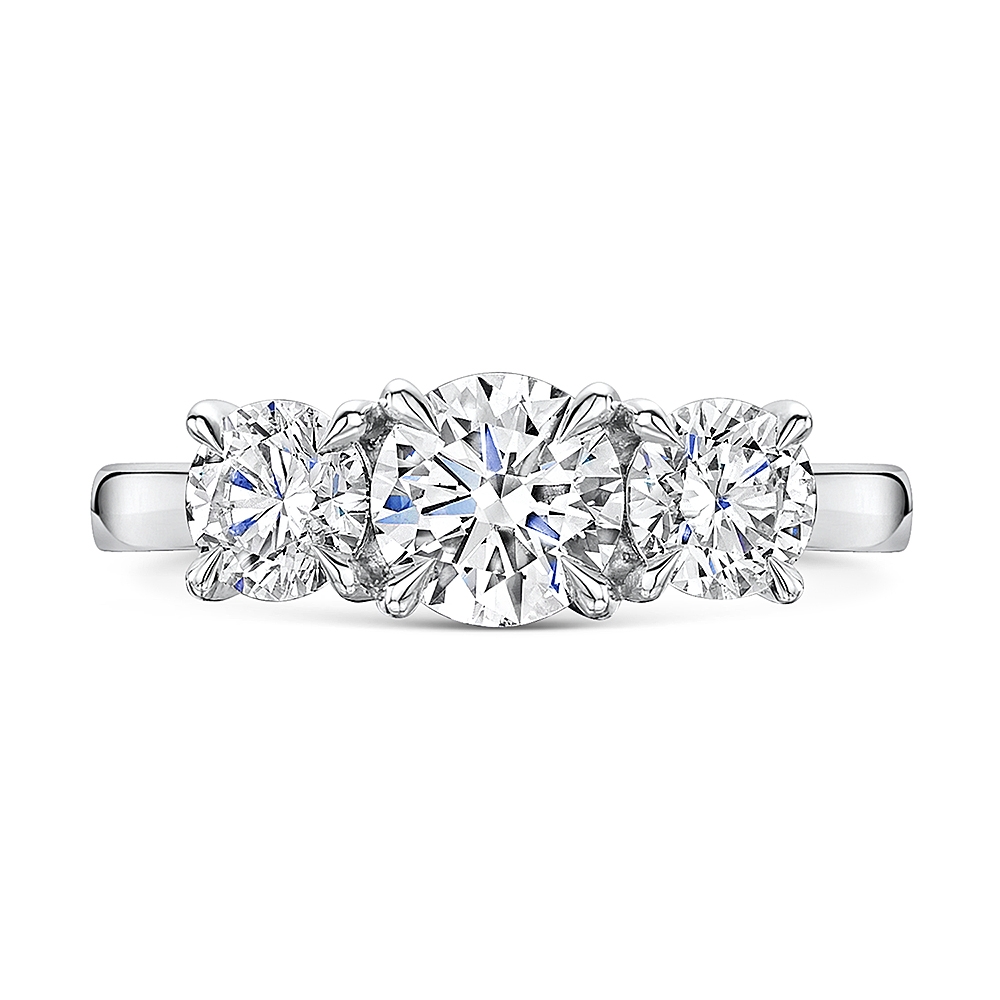 If you ever needed proof that three is the magic number, look no further. This ROX Adore brilliant cut trilogy engagement ring is a shining example that the best things in life come in threes. Delicately handmade by master craftsmen this unique platinum design not only features three show-stopping diamonds but also boasts a hidden arch of diamonds for added sparkle.
70329 | £9,995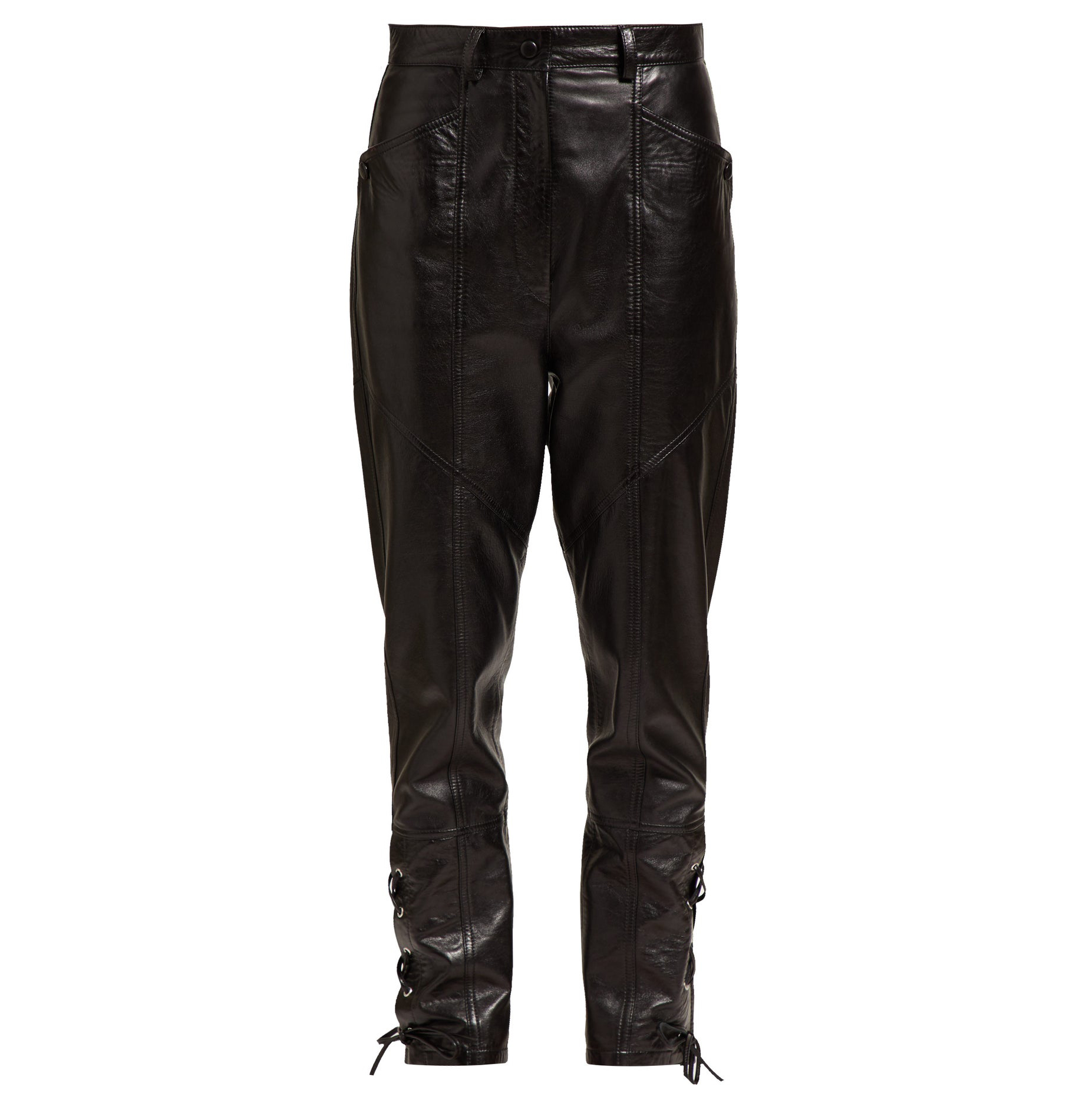 Leather trousers are a key trend this AW19 so make sure you find the perfect pair. Isabel Marant has nailed the look with her Cadix lace up trousers which exude a rebellious tone. Wear with a crisp white t-shirt and biker boots.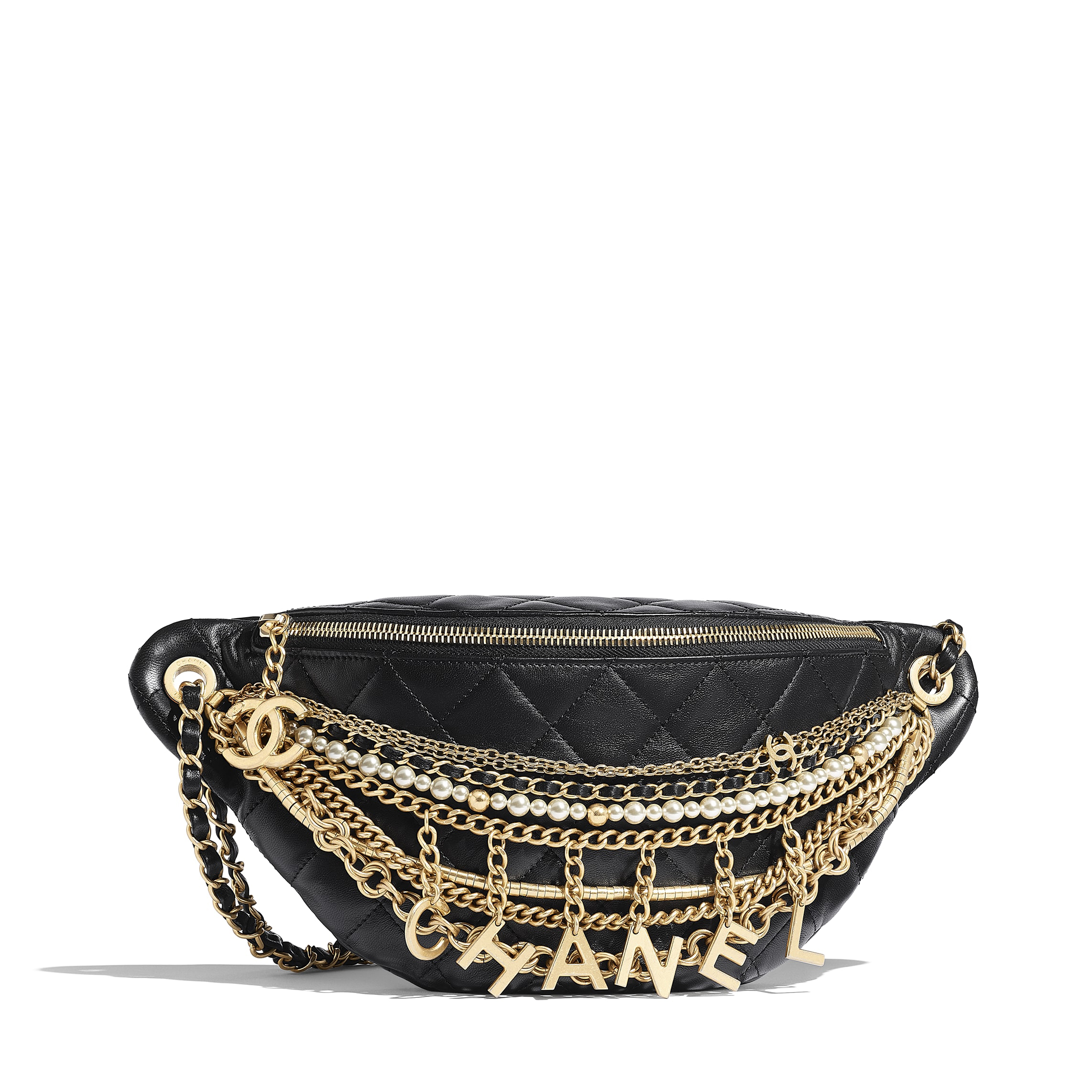 If anyone can do grunge and make it chic it's Chanel. The iconic brand, steeped in history, never fails to keep up with the ever-changing trends of the 21st century, this time with a waist bag otherwise known as – dare we say it – bum bag. Drowning in Chanel-esque chains and pearls, we're on board!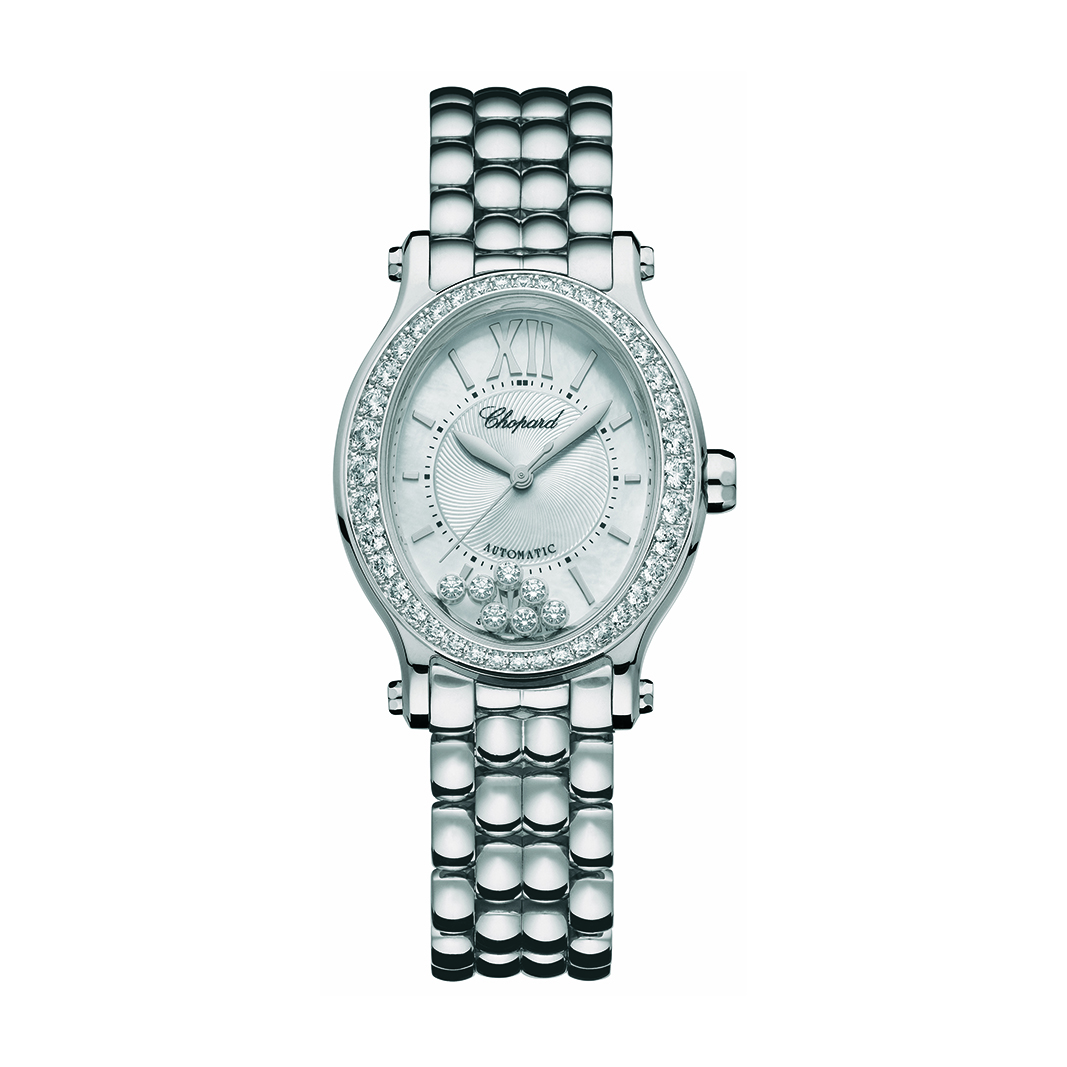 For more than 25 years the Chopard Happy Sport has captured the hearts of watch lovers around the word. The dancing diamonds on the dial of each expertly crafted timepiece revolutionised the world of haute horlogerie and continue to inspire today. Fall for the charm of this stunning oval ladies stainless steel model featuring seven playful diamonds.
72997 | £13,200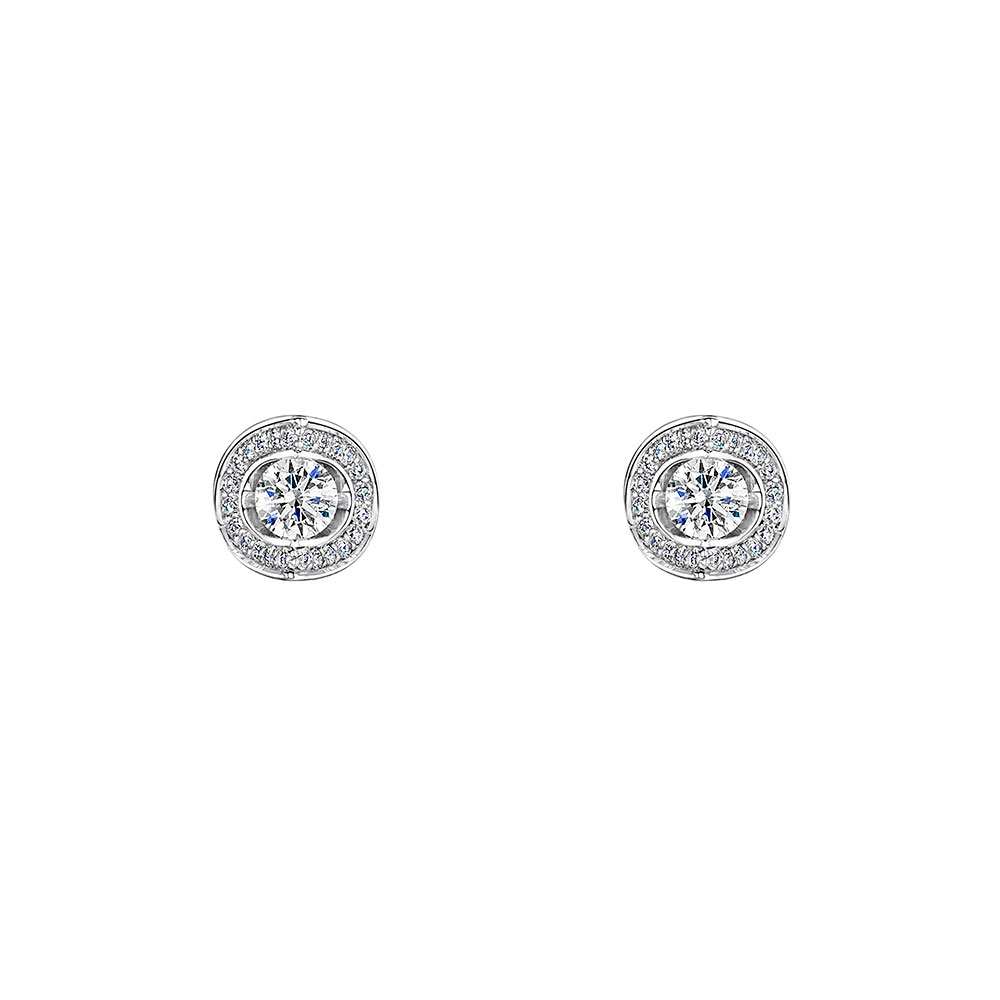 Simplicity is the key to all elegance and these ROX diamond earrings capture just that. From the boardroom to the bar, these earrings never fail to inspire always taking your look to the next level.
71731 | £995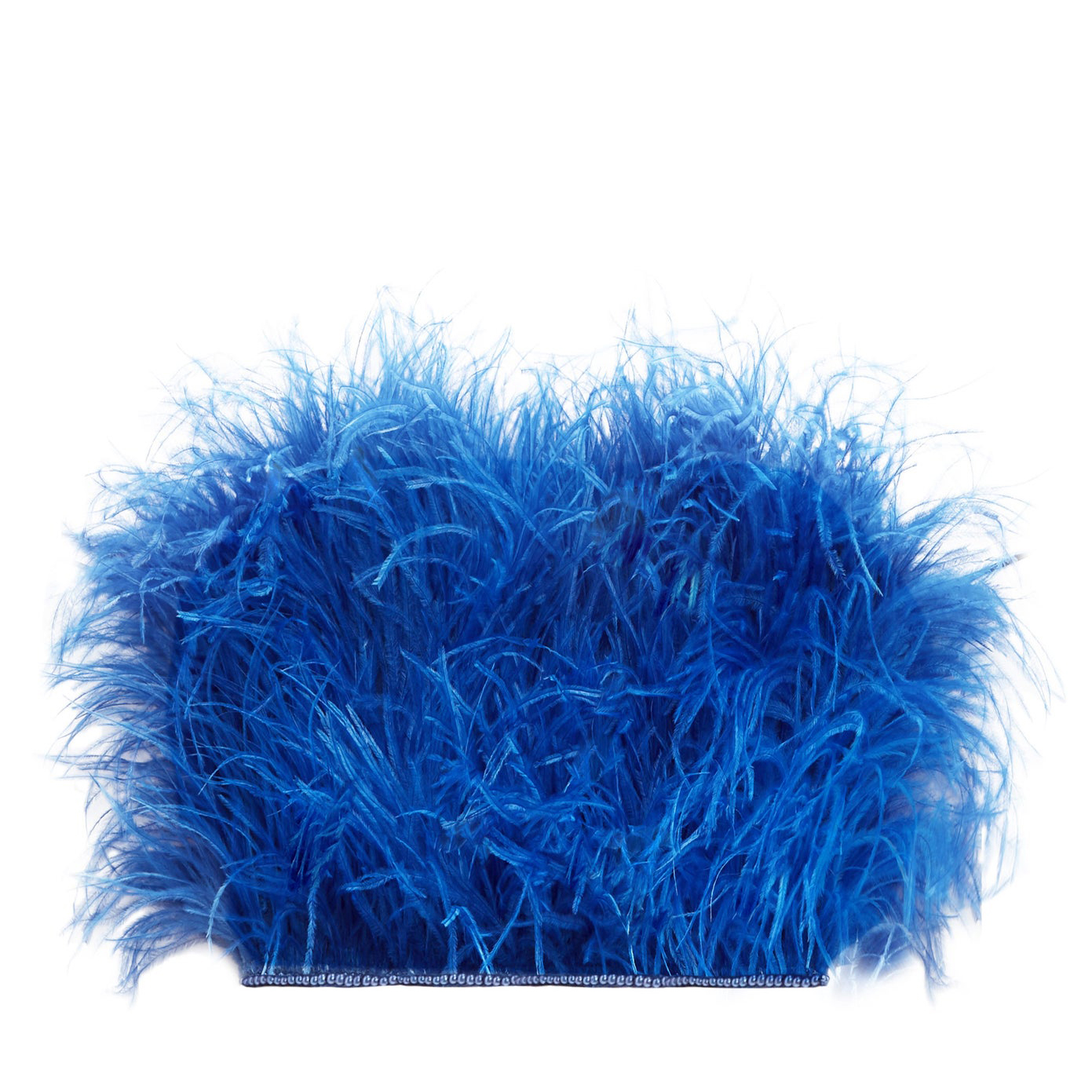 More is always more in AW19 so this The Attico top (yes, top) is fulfilling all of our feathers and frills needs. The lustrous cobalt blue ostrich feather injects a taste of the 80's to our wardrobe. Styled with a midi skirt or cigarette pant and strappy sandals will give you a confident party edit.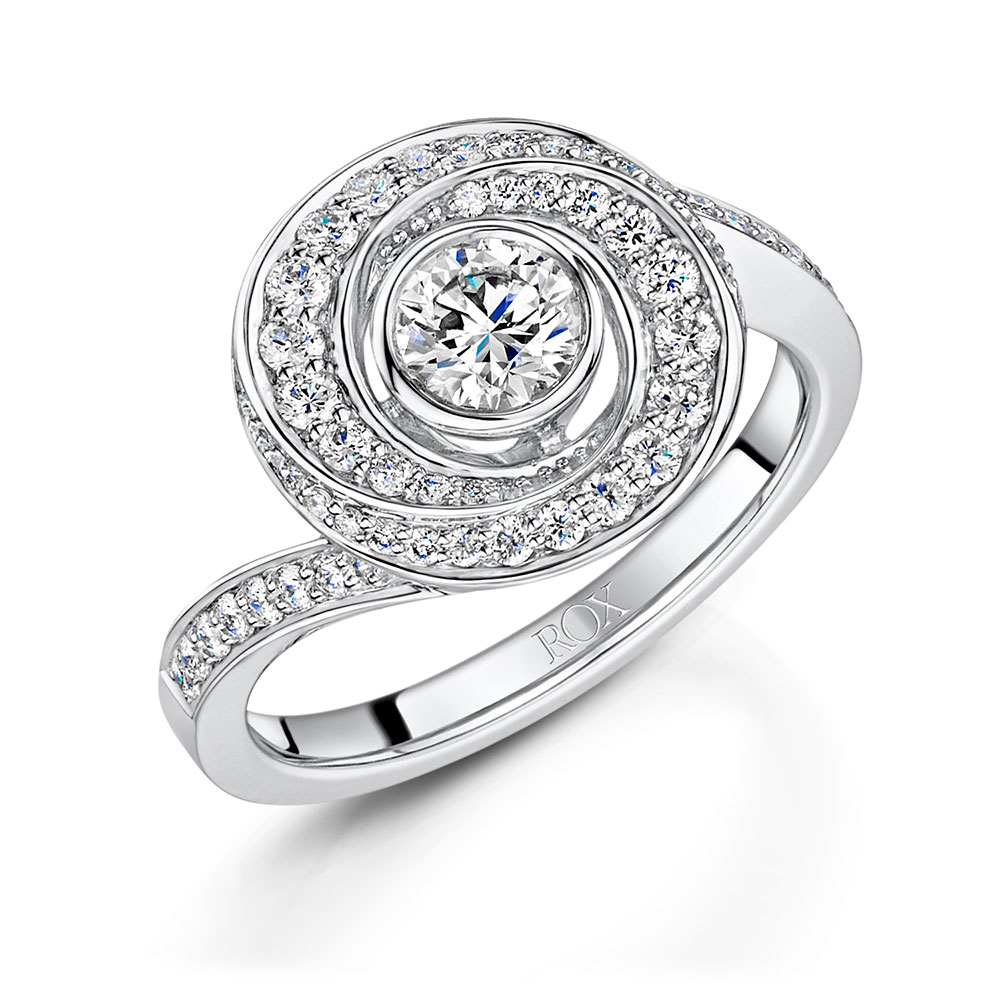 Dare to dazzle this season with this ROX Cosmic diamond ring. Set with 50 brilliant cut diamonds swirling around a single 0.42ct brilliant diamond, this ethereal diamond ring exudes modern glamour.
72538 | £3,995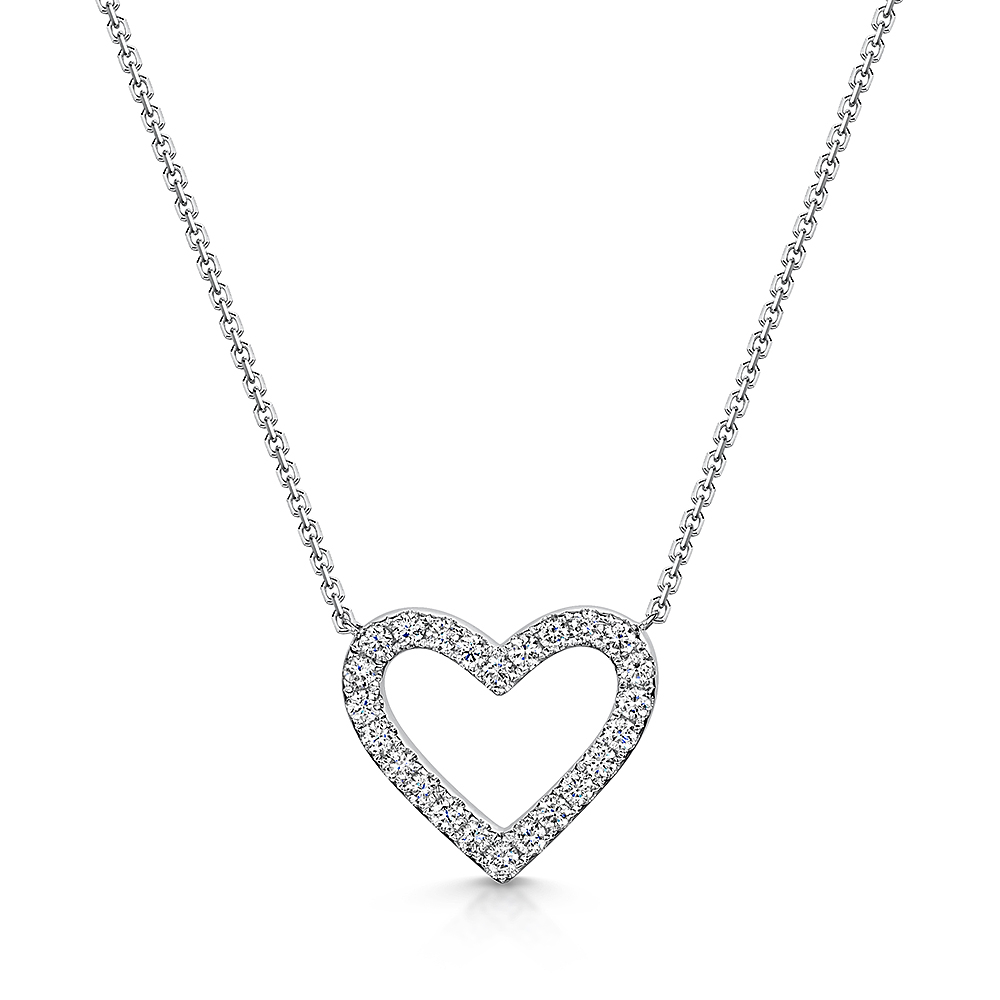 Falling in love with the allure of diamond jewellery has never been easier than with this ROX heart pendant. Featuring 24 delicate brilliant cut diamonds this charming necklace is a jewellery box staple for the ROX Woman with a passion for classic pieces.
72012 | £1,395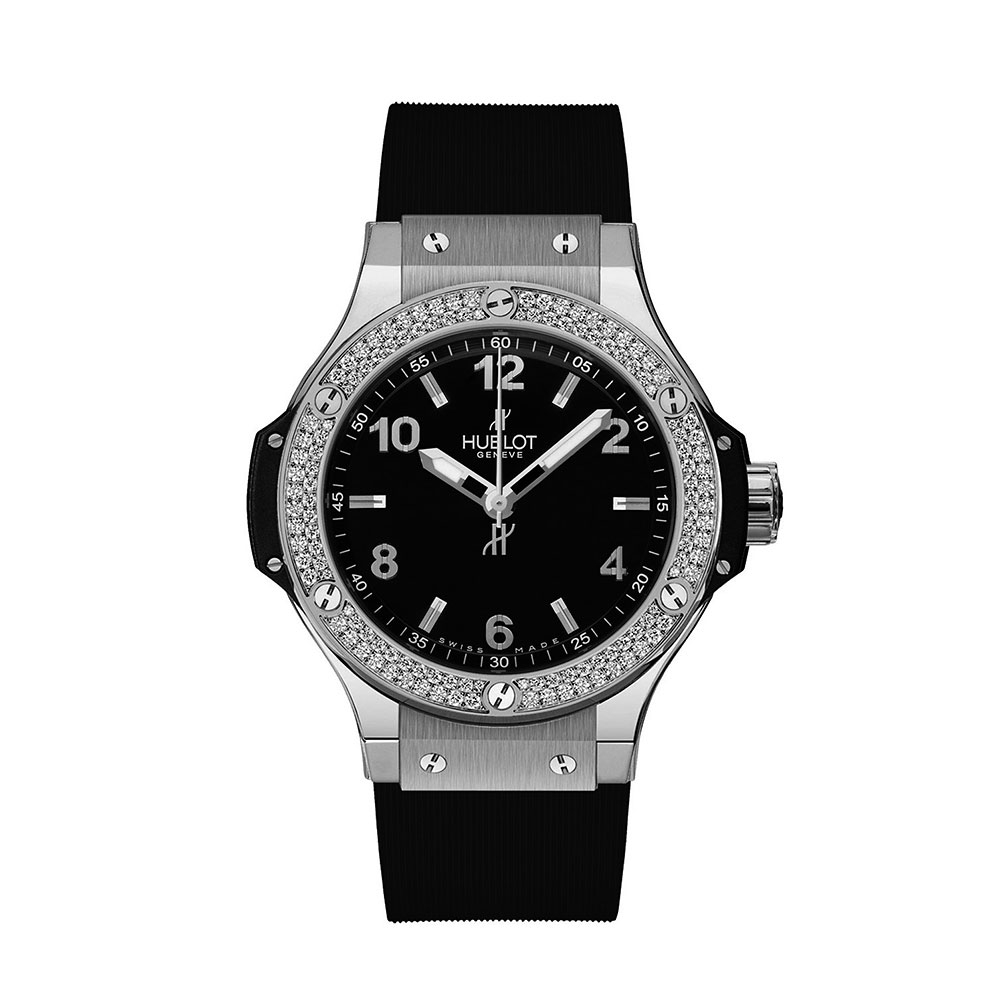 Hublot is renowned for creating some of the world's most breathtaking watches. However, glistening diamonds bring a touch of added luxe to this incredible 38mm Hublot Big Bang. The stainless steel bezel is set with 126 brilliant cut diamonds which contrast beautifully against the matt black dial and rubber strap.
55616 | £8,600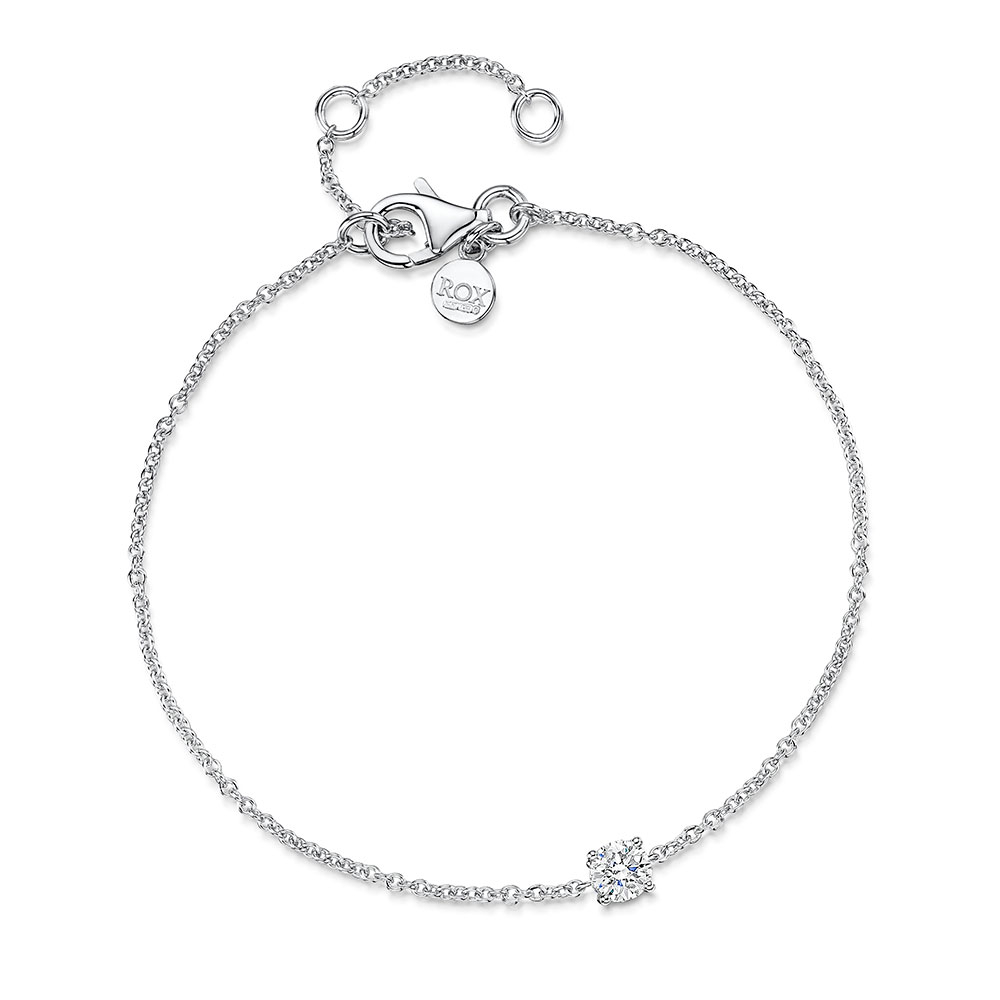 Beauty doesn't ask for attention but this ROX diamond solitaire bracelet commands it. Featuring one shimmering solitaire diamond the essence of eternal glamour is captured in this simplistic design.
71069 | £895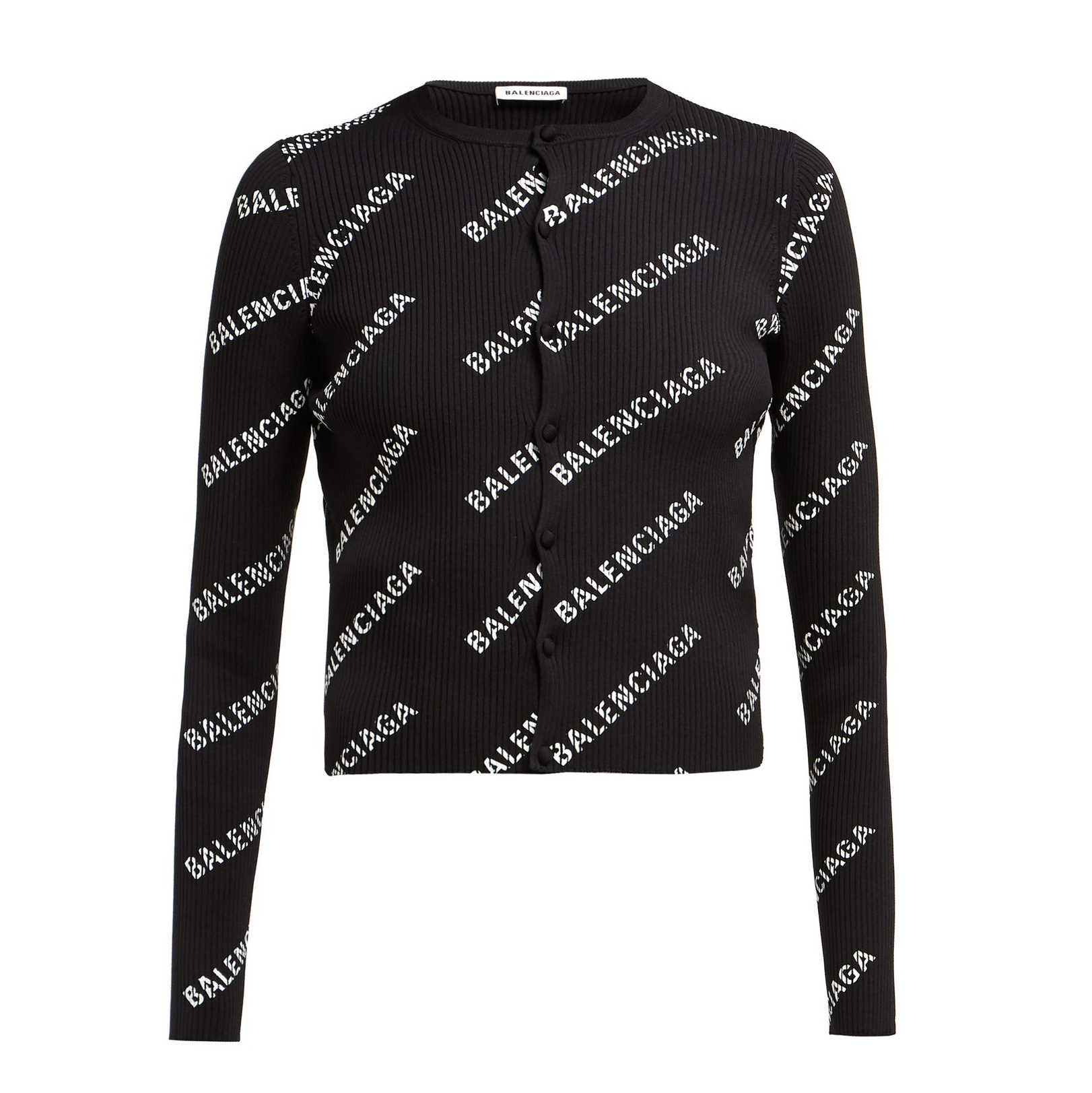 Don't be a regular mom, be a cool mom with this Balenciaga logo print ribbed cardigan. The cropped silhouette and repeat pattern print means you can bring the heat this AW19 in true Balenciaga style. Pair with some biker style boots and leather trousers to keep the look young and cool.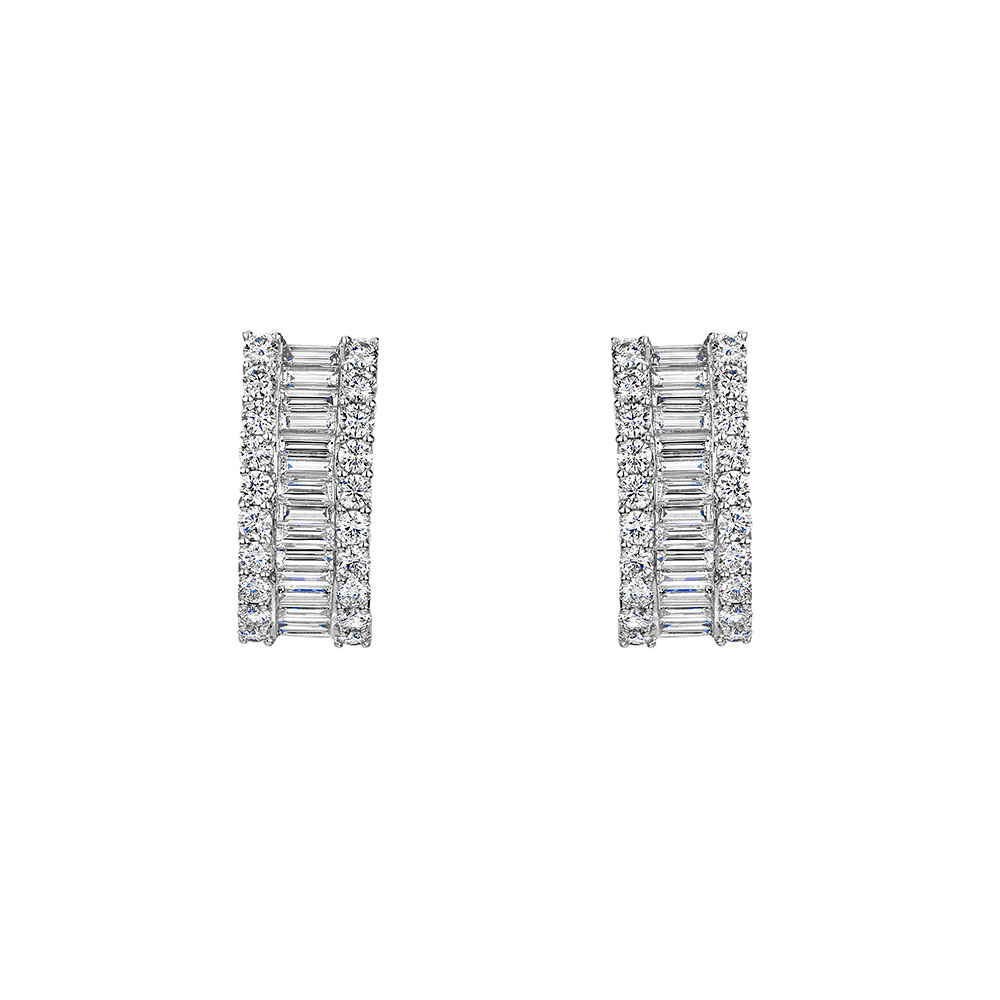 Style is a way of saying who you are without having to speak and there's no better way to show off your personality than with these ROX diamond hoop earrings. Featuring 28 baguette and 40 brilliant cut diamonds they are the epitome of modern sophistication.
71318 | £4,695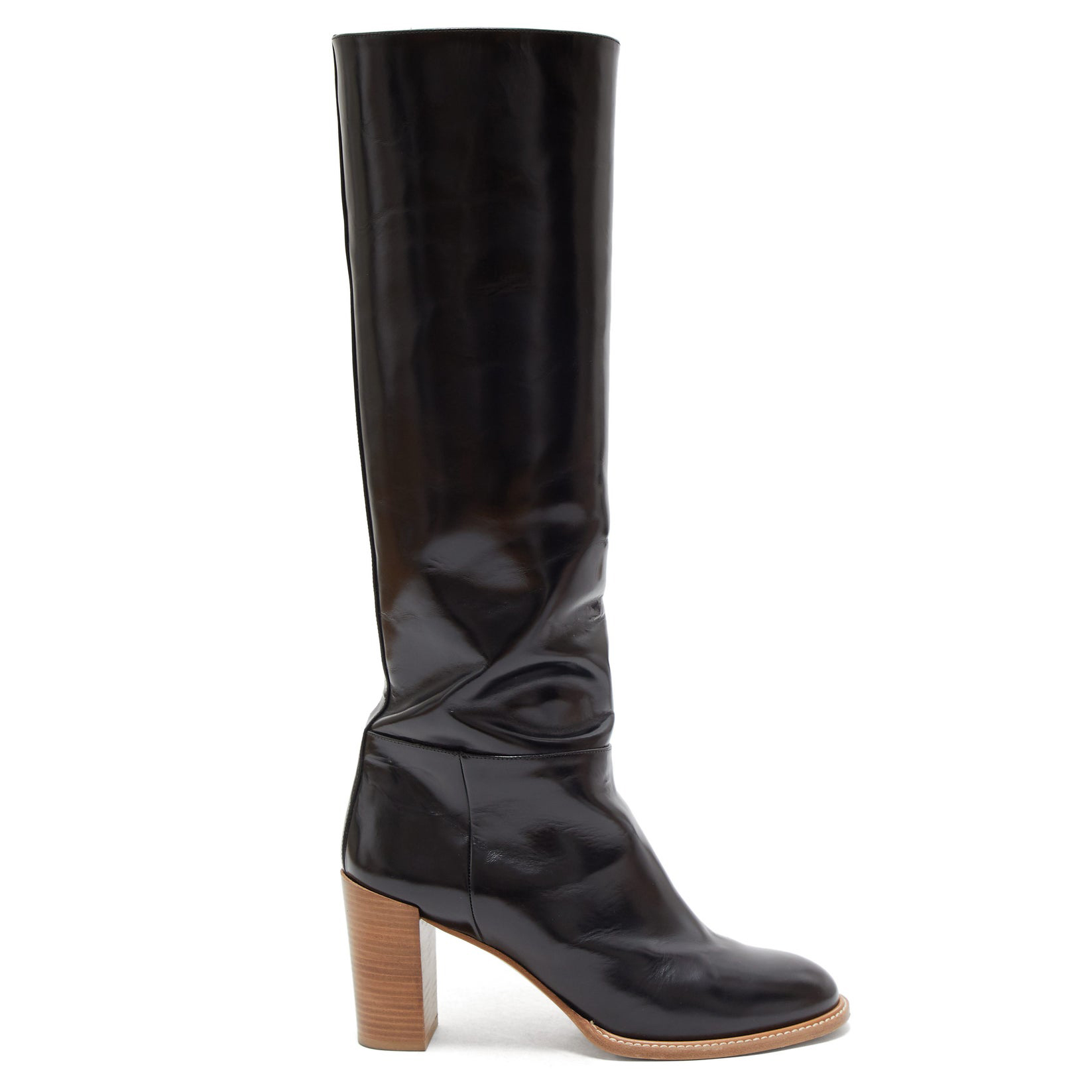 Strutting down the AW19 catwalk at Gabriela Hearst came these high-shine, slouchy boots. Made with a stacked brown wooden heel and sole they put a bit of character on a predictable AW19 trend. Pair with a structured overcoat and all black ensemble for a refined look.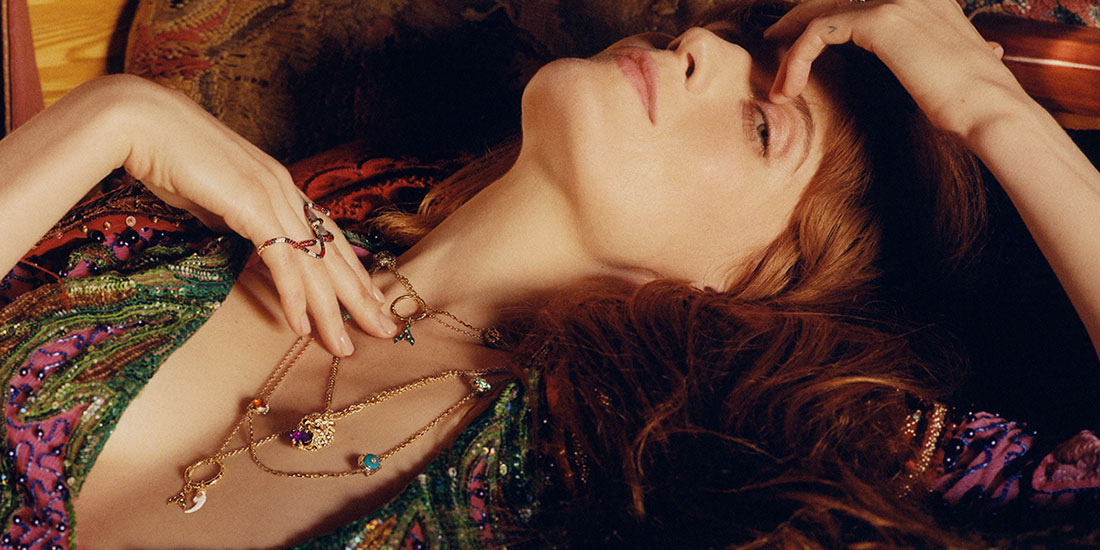 Gucci's creative director Alessandro Michele has garnered a reputation for creating clothing, jewellery and watches that are unlike anything else. Laura McCreddie-Doak looks at this mercurial magpie's history and influence.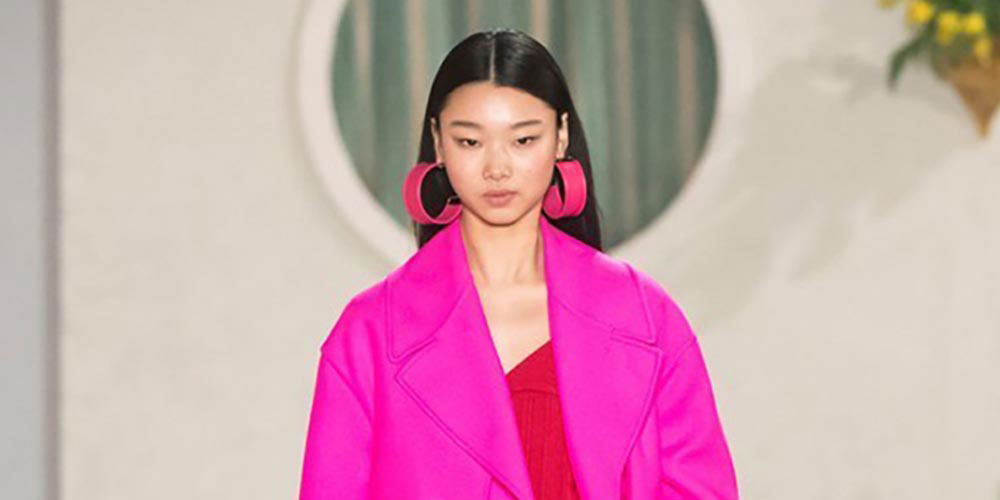 Talk about breaking the mould, this season the catwalks are flooded with popping colour palettes. The trend is clear, go head to toe in unapologetically bright looks or go home.