ROX STAR
22nd October 2019
This issue is a celebration of not only a decade's worth of Diamonds & Thrills but of rock and roll. Are you ready for a nostalgic trip down memory lane?
ROX Diamond Hoop Earrings 4.63cts £9,995 (74128), ROX Diamond Collar 4.27ct £8,995 (74122),ROX Diamond Bangle 2.09cts £3,995 (71325), ROX Diamond Bangle 1.00cts £2,495 (71322), ROX Diamond Dress Ring 2.73tcs £4,495 (71308), ROX Diamond Dress Ring 2.80cts £5,495 (71299), ROX Adore Brilliant Cut Trilogy Diamond Ring 3.10cts £19,500 (70331), ROX Claw Diamond Eternity Ring 1.50ct £8,195 (71395), Saint Laurent suit and t-shirt from Flannels. Ruslan Baginskiy hat from Matches Fashion and Zara heels.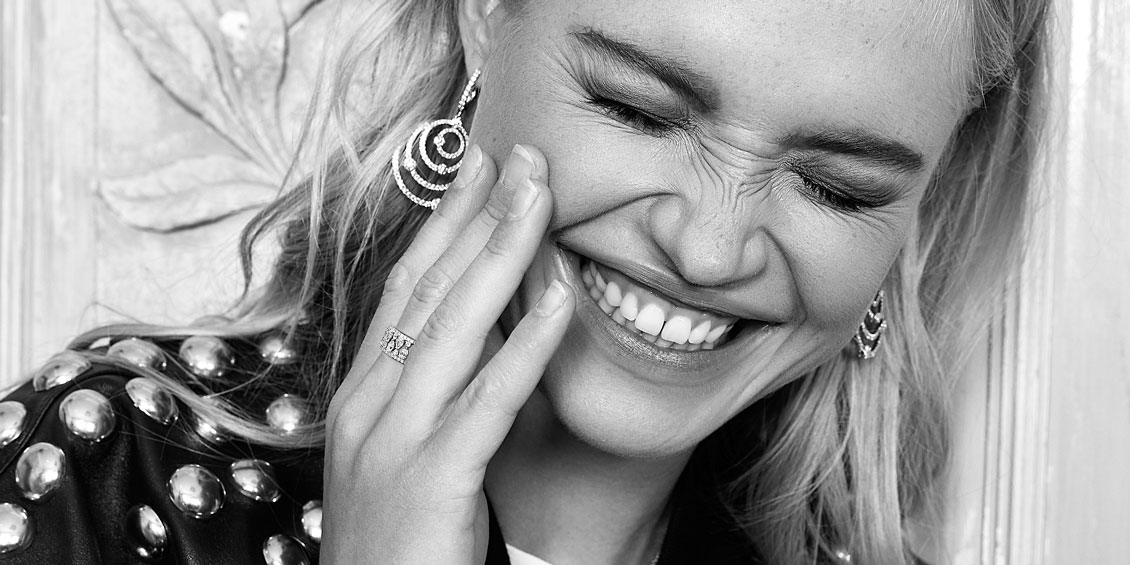 The beauty of style is that it is a way of saying who you are without having to utter a word.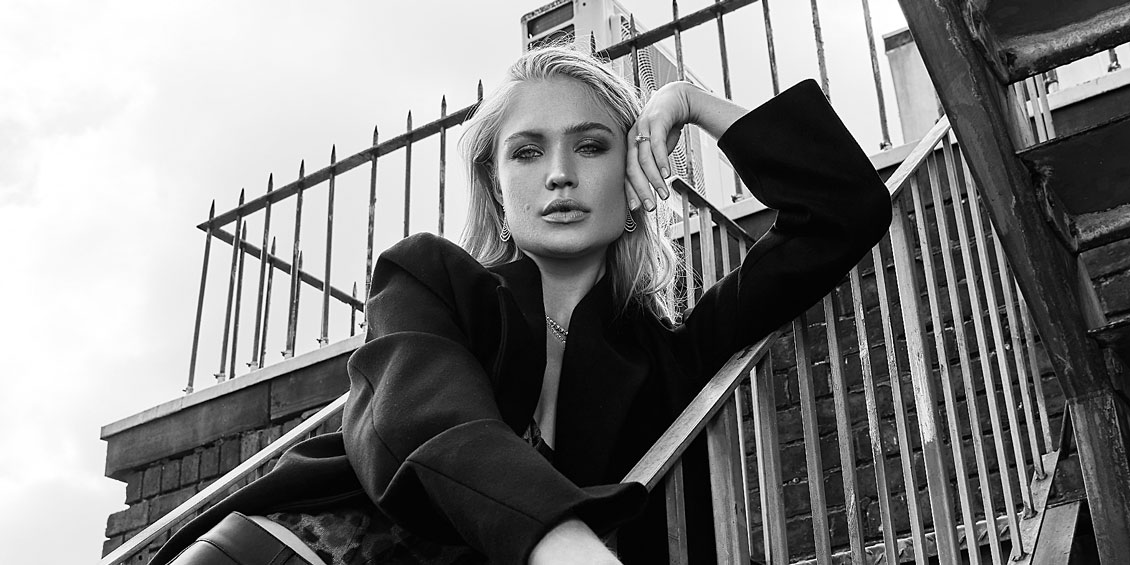 Some things just never go out of style and your AW19 look is all wrapped-up with the help of breathtaking ice white diamonds this season.