BE A BRIDE THAT'S ON TREND
24th January 2020
Wedding trends are unlike any other fashion trends – most of the biggest trends from the runways will stick around for more than just one season and some will even become classics. Taylor Brown catches up with the founder of the iconic Mirka Bridal Couture, Mirka Jankowska, to discover the hottest trends to come for the bridal world in 2020.
Mirka's attention to the finest details evidently speaks out through the beautifully crafted gowns that come out of her Kirkcaldy design studio. With experience spanning over 30 years, Mirka's originality and authenticity is seen in every one of her designs.
Mirka's handmade dresses and her stunning signature handmade appliqués are one of the things she has come to be known for, earning her recognition at home and abroad. Her insatiable passion for fashion and love for all things comfortable led her to fashion design, and since then, she has never looked back.
Mirka lets us in on the coming AW19 bridal trends that you need to know about.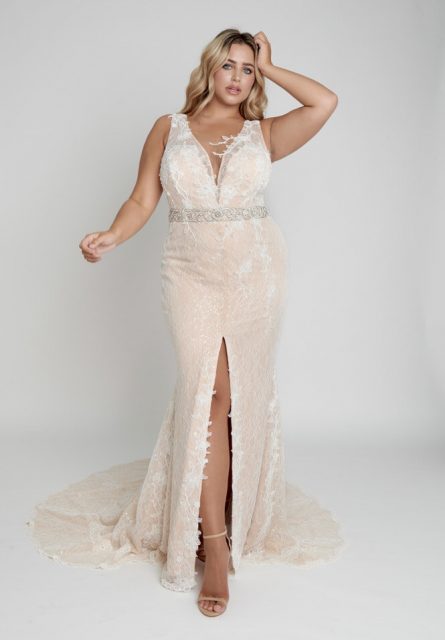 Thigh-high Splits
Over the years many bridal designers have slowly been spicing up the runway with more daring gowns. Brides looking to show a bit of skin on their wedding day are opting for thigh-high slits in place of last seasons bare backs. The slits vary from the centre to the side on lace and crepe gowns, to a more daring hip high slit in flowing muslin fabrics with short, detailed underskirts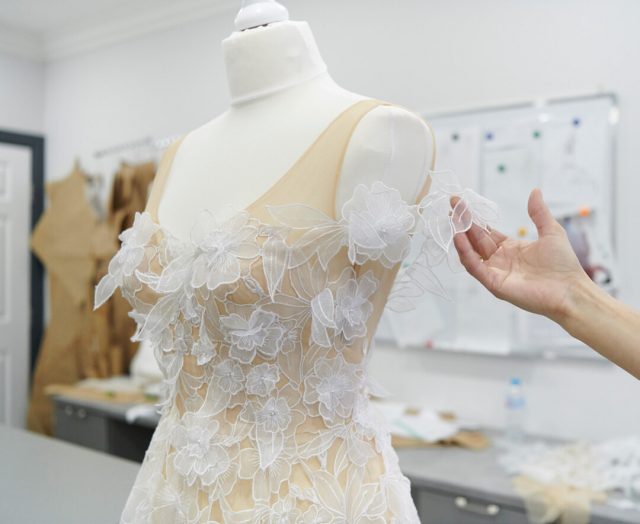 All over lace
The most romantic of all, the all over crochet lace is a true newcomer into mainstream bridal couture. We have seen this style over and over in smaller, independent brands and it is set to take over for 2020. Expect unique lace patterns and thrilling trims seen on form fitting and full gowns. The stretch and softness of it will be perfect for any bride looking for comfort on their wedding day, without having to compromise on the aesthetic.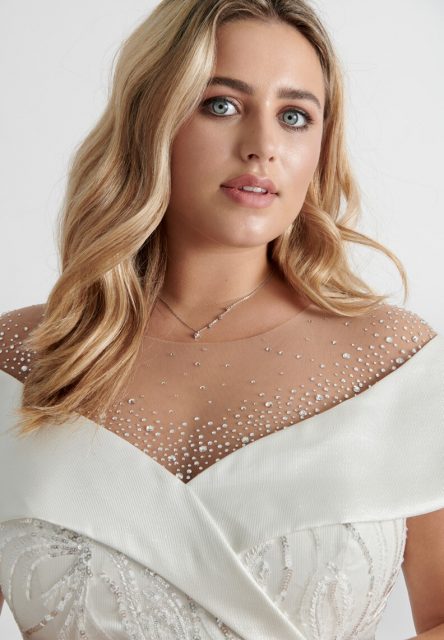 All things sparkly
Bridal runways have been filled with sparkle this season – metallic fabrics, Swarovski crystals and shimmering tulles. This doesn't end where wedding gowns start – crystal covered heels and veils are perfect for any bride who wants to go all out, don't hold back! Our gown Celesta is a stunning off the shoulder mermaid gown that features all of the above. Made with a unique silver threaded fabric and illusion neckline, lined with dazzling Swarovski crystals. It's a great option for brides looking to sparkle on their big day.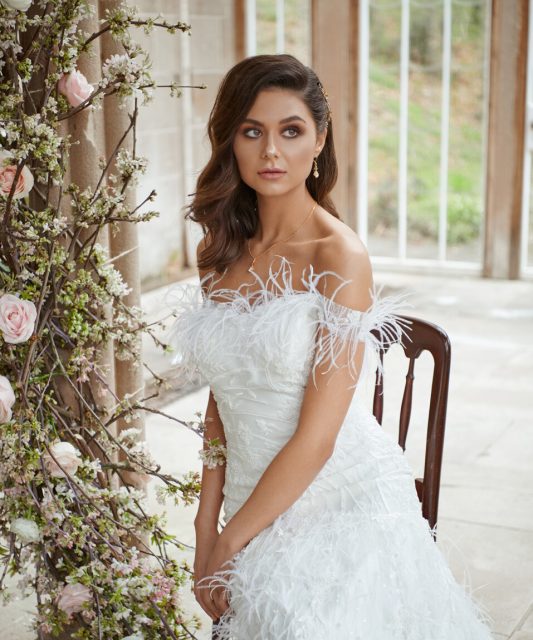 Feathers
Brides who've been on the hunt for their dress will already be familiar with the feather trend as it came to light in AW17 catwalks. The trend being so popular with brides all over is staying with us for 2020. Feather gowns can go two ways – full old Hollywood glamour or delicate romantic style. Delicate feathers combined with ethereal frills add texture and softly move as you walk down the aisle – placed on the train and neckline. For a more glamorous look, go for full feathers, such a statement accent makes for a great juxtaposition with a plain crepe gown.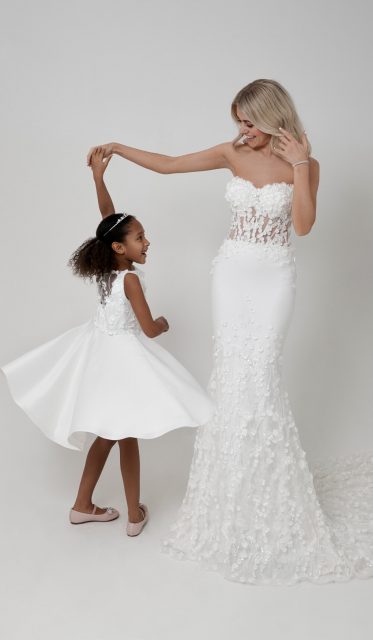 Bespoke
This by far has been the biggest trend at Mirka Bridal Couture, and I can only see it getting bigger in years to come. There's something very special about designing your own gown, choosing the fabrics and watching it be made that no off the rack dress can compete with. Having a one of a kind dress is really what it's all about. There is also the possibility to customise your gowns which a lot of designers now offer. It adds an extra special touch to the most important dress you'll ever wear.
With experience spanning over 30 years, Mirka's originality and authenticity is seen in every one of her designs. mirkabridal.co.uk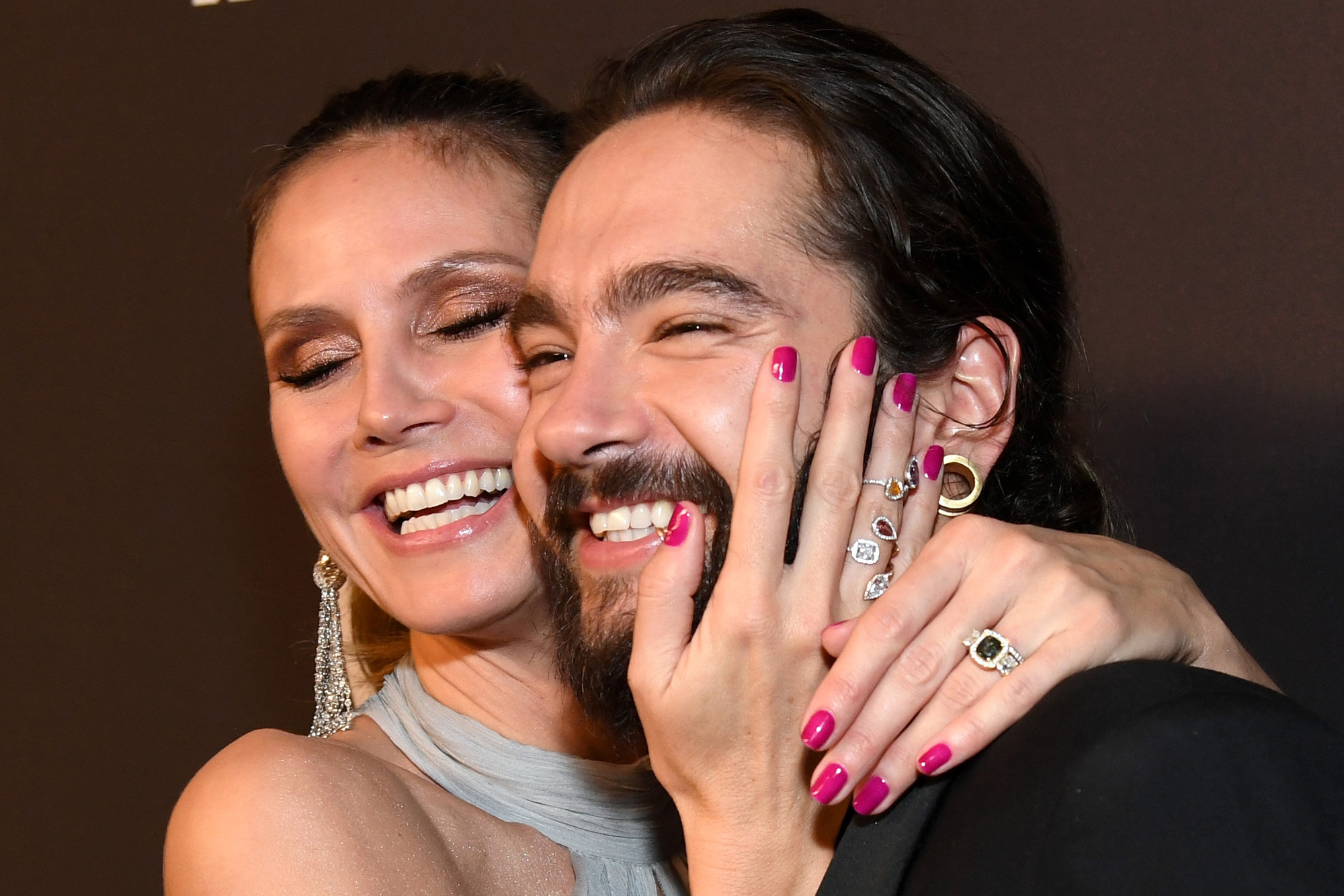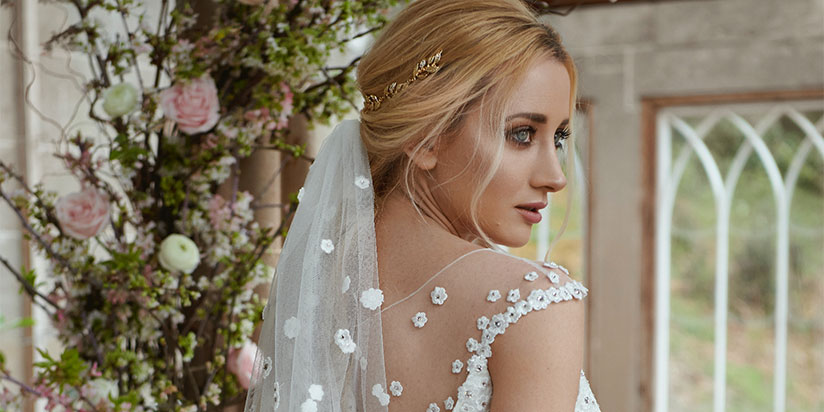 You've found the one but now you've got to find the dress. Mirka helps our ROX brides understand when they've found the one.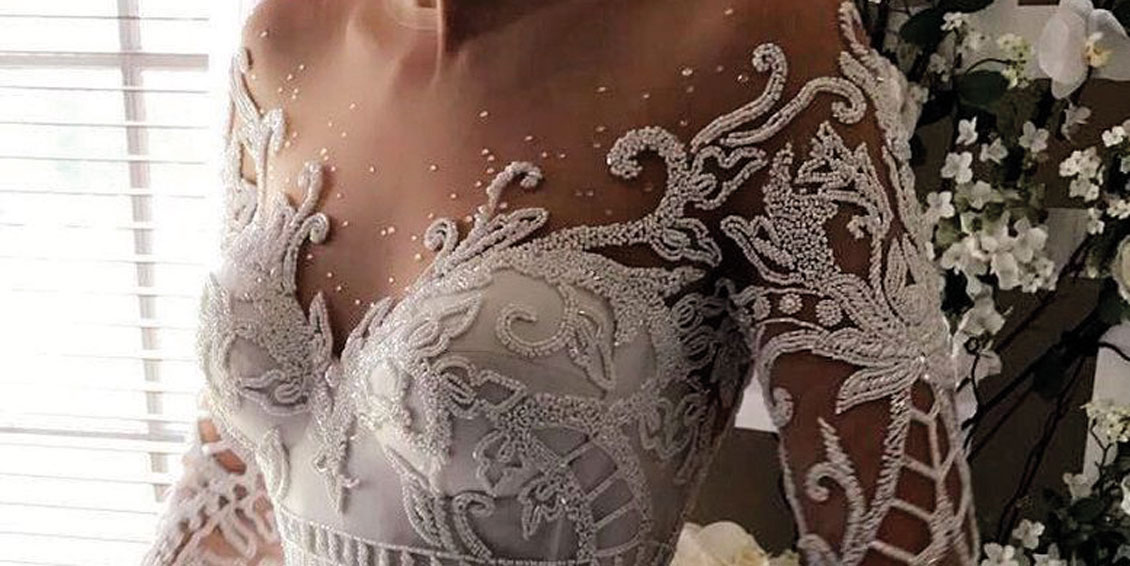 The pictures will adorn the walls of your home, and your relatives homes, for years to come so make sure your wedding day is one worth photographing.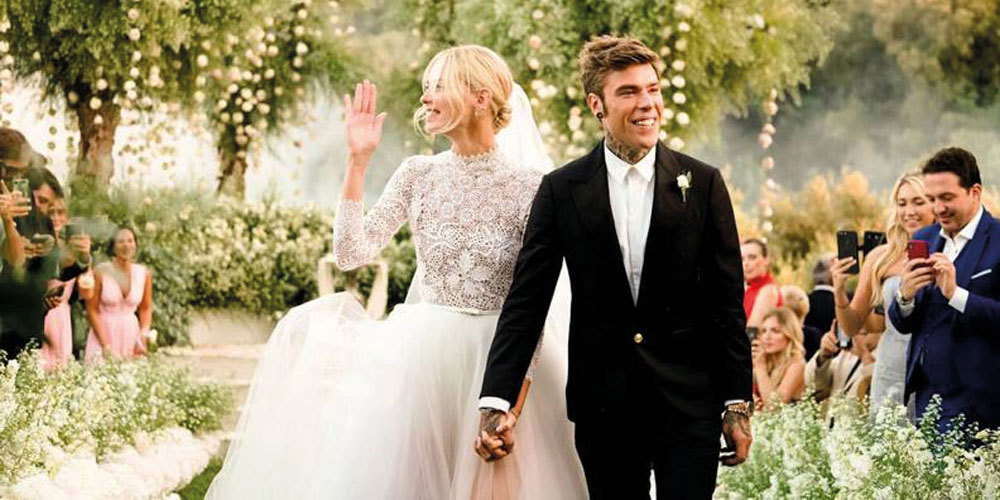 Here we delve into the wondrous nuptials of the world's elite and it doesn't fall short of their reputations