AT HOME STYLE SERIES
28th May 2020
As working from home becomes the new normal, we know how important is it to get up, get dressed and stay motivated as navigate through our new found routines. Over the coming weeks we will be bringing you some insights into how some of our favourite ROX Women are staying stylish, inspired and sane during lockdown. And of course showcase some of their favourite ROX pieces they have been styling up!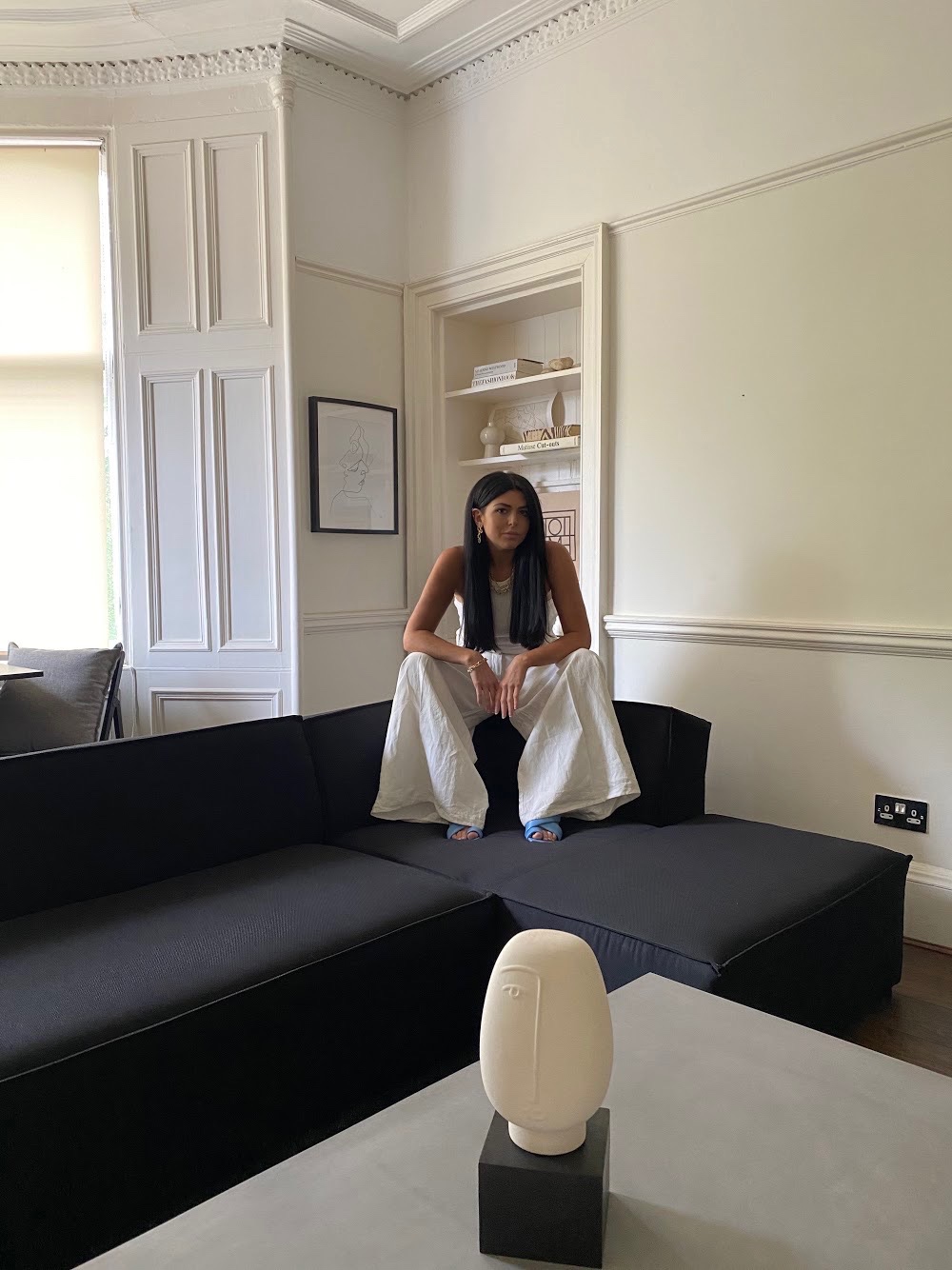 Do you have a lockdown routine? 
At the beginning of lockdown I had quite a rigid & regular routine but I felt my days were falling into one so for the last few weeks I've been trying to mix it up a bit. I have a list of chores I put together so I try to do a few daily chores to keep me busy. I recently redecorated my living room which I've never found the time to do due to my busy work schedule.
How are you staying motivated in lockdown?
I run every day, but usually run on a treadmill I have at home but I've started running outside as the weather has been great lately. We have so many beautiful parks in Glasgow and I usually venture out to Botanics and Kelvingrove or Victoria Park which is nearby. At the beginning of lockdown I didn't leave the flat for a while. I think it's important you make the most of your daily outing and get some fresh air. It really lifted my spirits after being cooped up for so long at the beginning of lockdown.
What daily rituals have you adopted?
Eating a healthy breakfast which luckily my partner cooks for me. He's become a dab hand at cooking since we've been in lockdown. I'm usually so busy I skip breakfast so having the time to sit and eat something healthy and homemade is such a treat.
What is your go to isolation uniform?
As soon as we went into lockdown I invested in lots of cosy but chic loungewear that I wear in the evening but I usually slip straight into gym wear in the morning as it gives me the motivation to work out. Over the weekend I'm usually in loungewear as I'm still in the routine of keeping weekends for relaxing and indulging. I like to order in food from a local restaurant and thankfully Pianola my local favourite is offering a delivery service.
Why is it still important to you to wear jewellery while at home?
I'm a big accessories girl and love statement jewellery. I think it's important to try and feel a sense of normality. Now and again I get dressed up, do my make-up and wear my favourite jewellery. I've been shopping a lot online lately so it's nice to try on new bits, style them and feel like me again.
What are you most looking forward to when this is all over?
Dinning out, seeing my friends and loved ones and travelling. Sadly I've missed a few trips I had planned I'm sure as many others. As soon as it's safe to fly I'm booking a holiday.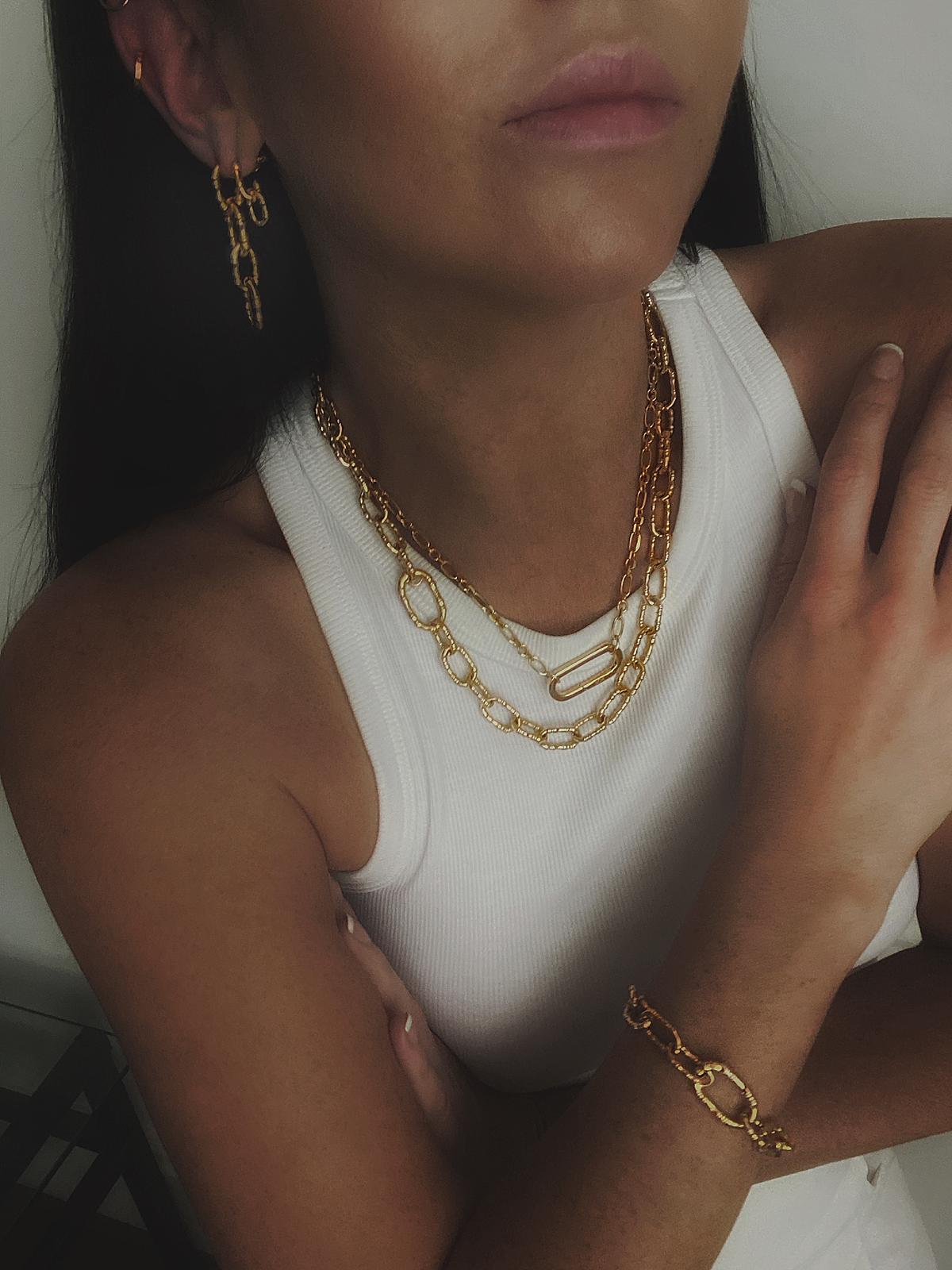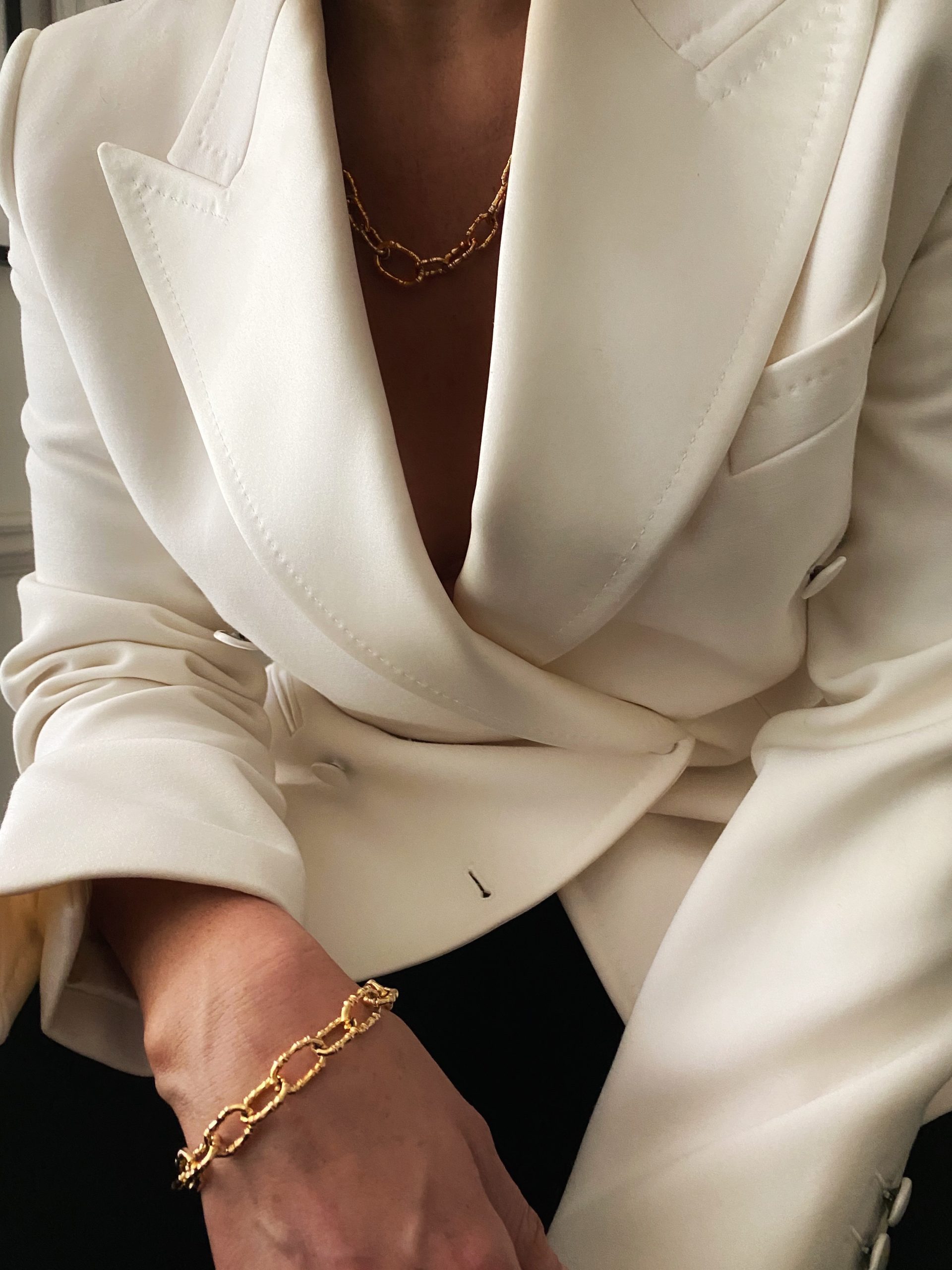 "I'm a big accessories girl and love statement jewellery. I think it's important to try and feel a sense of normality."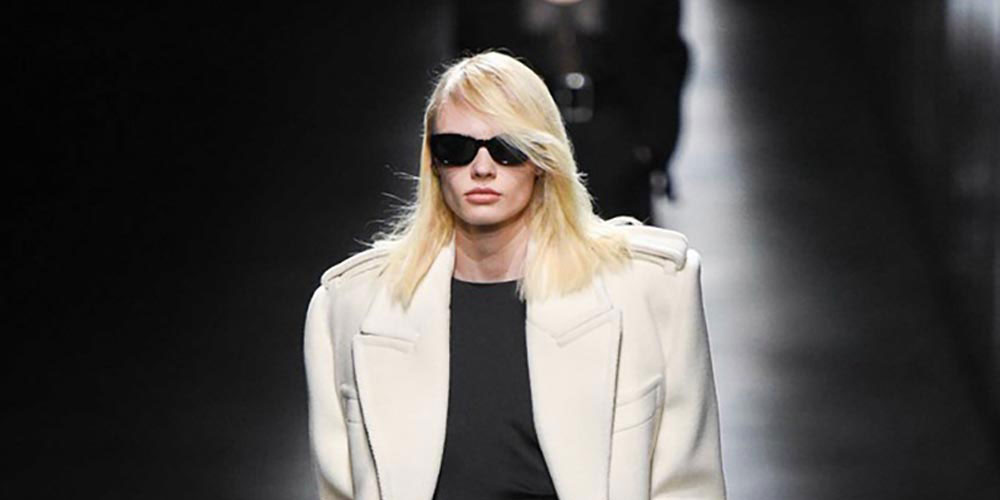 Inject an essence of strength to your silhouette with this AW19 exaggerated shoulder trend.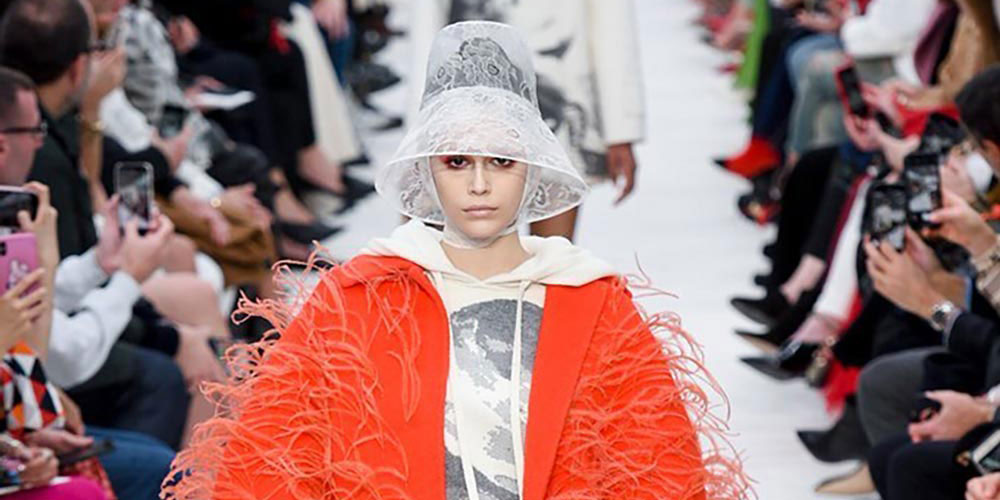 Versace models stepped out onto the AW19 runway in barely there dresses paired with tights. Yes, you heard us right, tights.