RED CARPET GLAMOUR
10th May 2018
Chopard has been decking out the stars of the French film festival for 20 years, we look back at some of its greatest hits. Words by Laura McCreddie-Doak.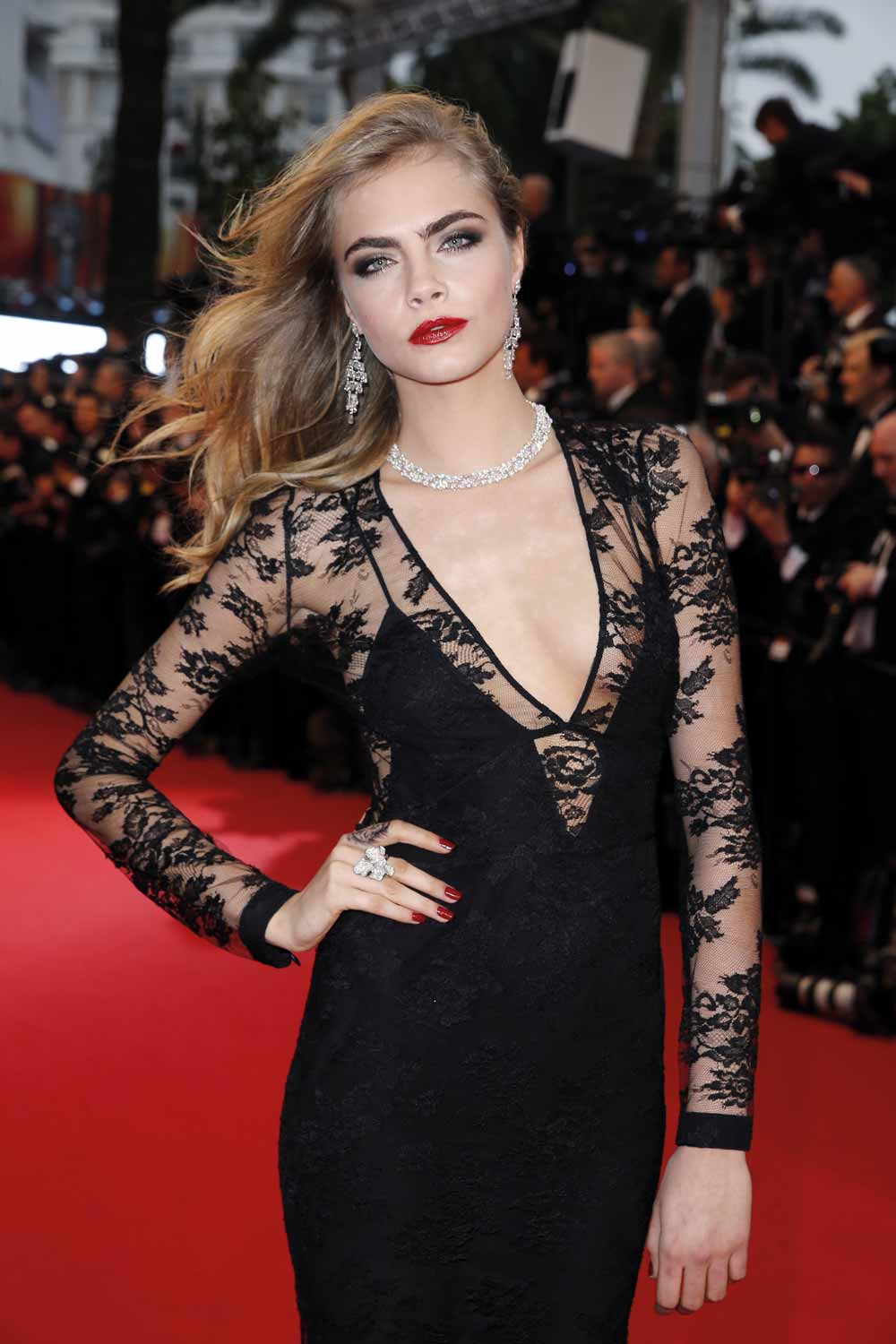 It is a match made in celebrity heaven – a nearly two-week long parade of the most talented and revered names in film making, backdropped by the sandy beaches and balmy climes of the undeniably chic French Riviera.
Cannes Film Festival has been taking over La Croisette for over 70 years and for the past 20 Chopard has been adorning the most fabulous names that walk along it.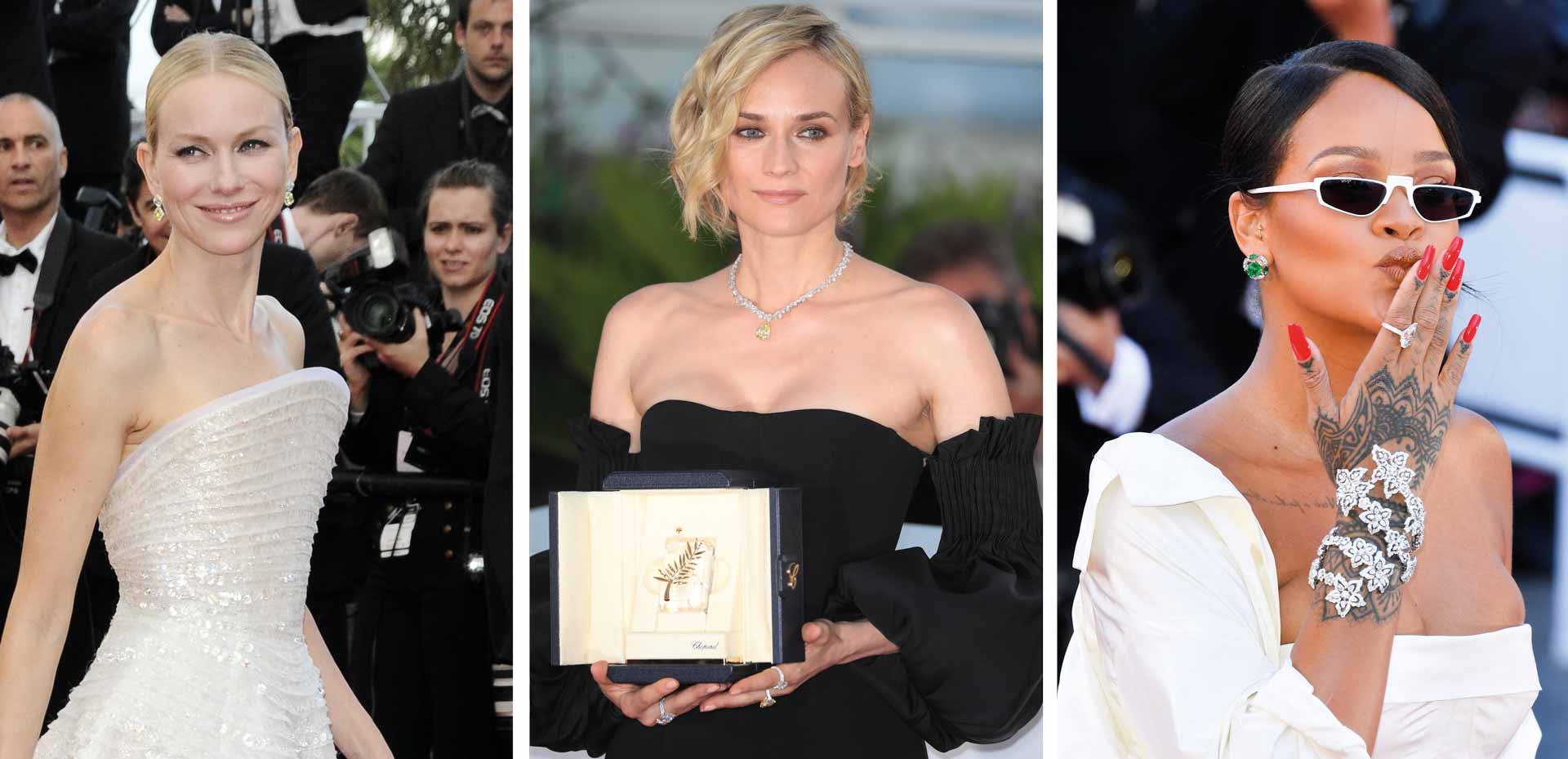 From Julianne Moore and Susan Sarandon to Marion Cotillard and even Victoria Beckham all these women have been snapped on the red carpet wearing its jewels. Cannes has become so important to Chopard – the brand also designs the prestigious Palme d'Or trophy awarded for excellence in direction – it uses it as a global showcase for its new collections; it even used it as the platform to launch its Green Carpet collection back in 2014. Using Cate Blanchett and Léa Seydoux as models, Chopard announced its commitment to a more ethical way of making fine jewellery with pieces made from responsibly sourced stones and Fairmined gold.
For the past two decades, Chopard has owned the red carpet at Cannes so to celebrate we've taken a look back at some of the people and pieces that really made La Croisette sparkle.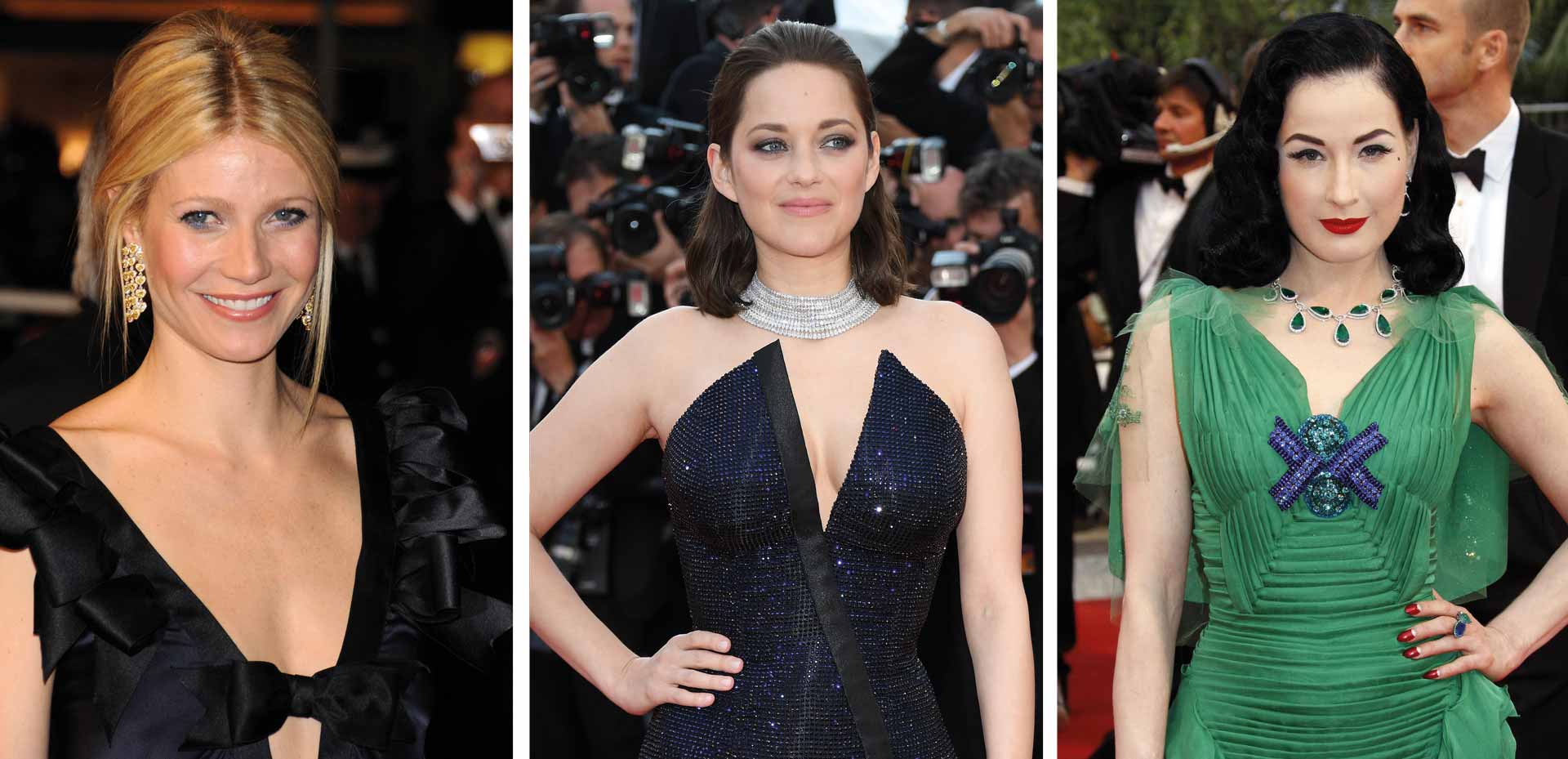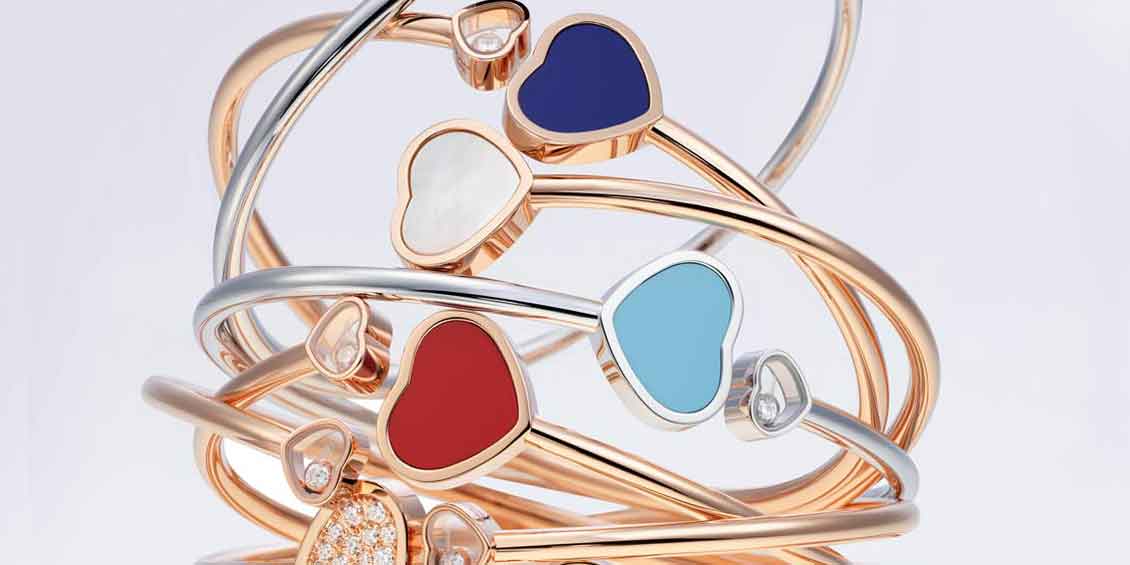 Exciting, romantic, fun – Happy Hearts come alive in Chopard's iconic jewellery. Mix, stack and gaze gleefully as this playful collection dances upon the wearer.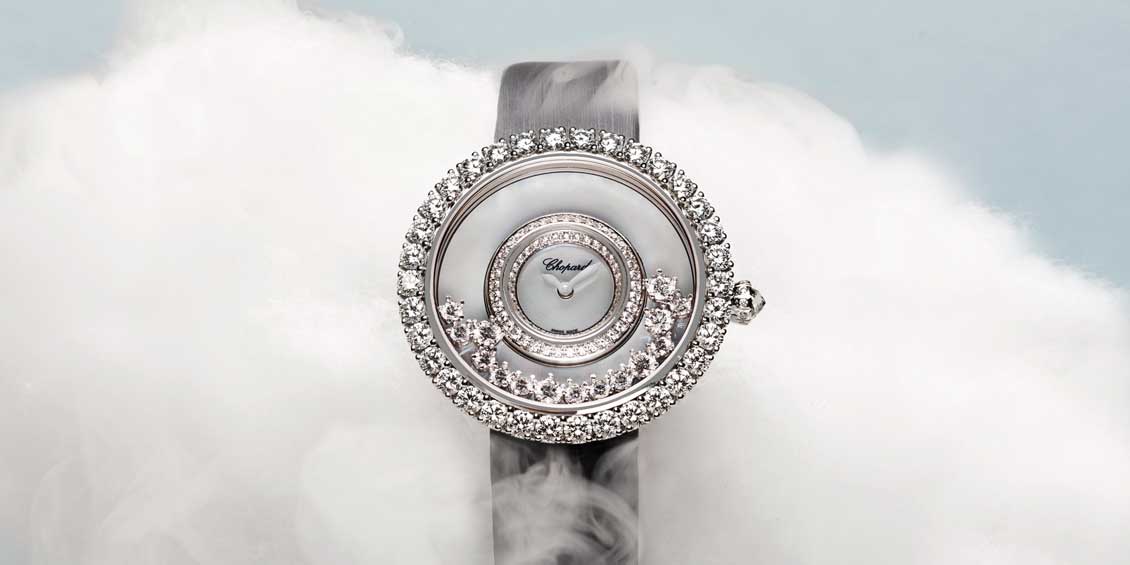 The Happy Diamonds collection has been an iconic part of Chopard's watch range since the 1970s. Laura McCreddie-Doak looks back at its history.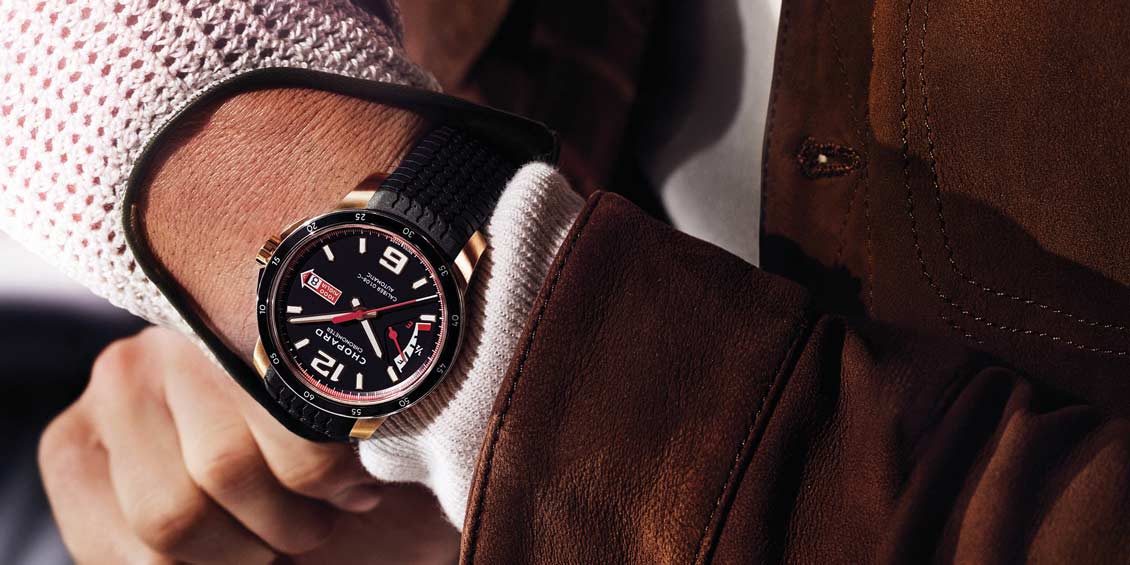 Next year sees Chopard celebrating 30 years with Italy's Mille Miglia rally – the longest-ever car/watch partnership and arguably the most meaningful. Alex Doak should know after all, as a watch expert who's driven all thousand miles, from Brescia to Rome and back.