CHOPARD'S SECRET WEAPON
3rd June 2019
It is a brand built on a succession of men but today's greatest influence on the Swiss watch and jewellery brand is one woman – Caroline Scheufele. Words by Laura McCreddie-Doak.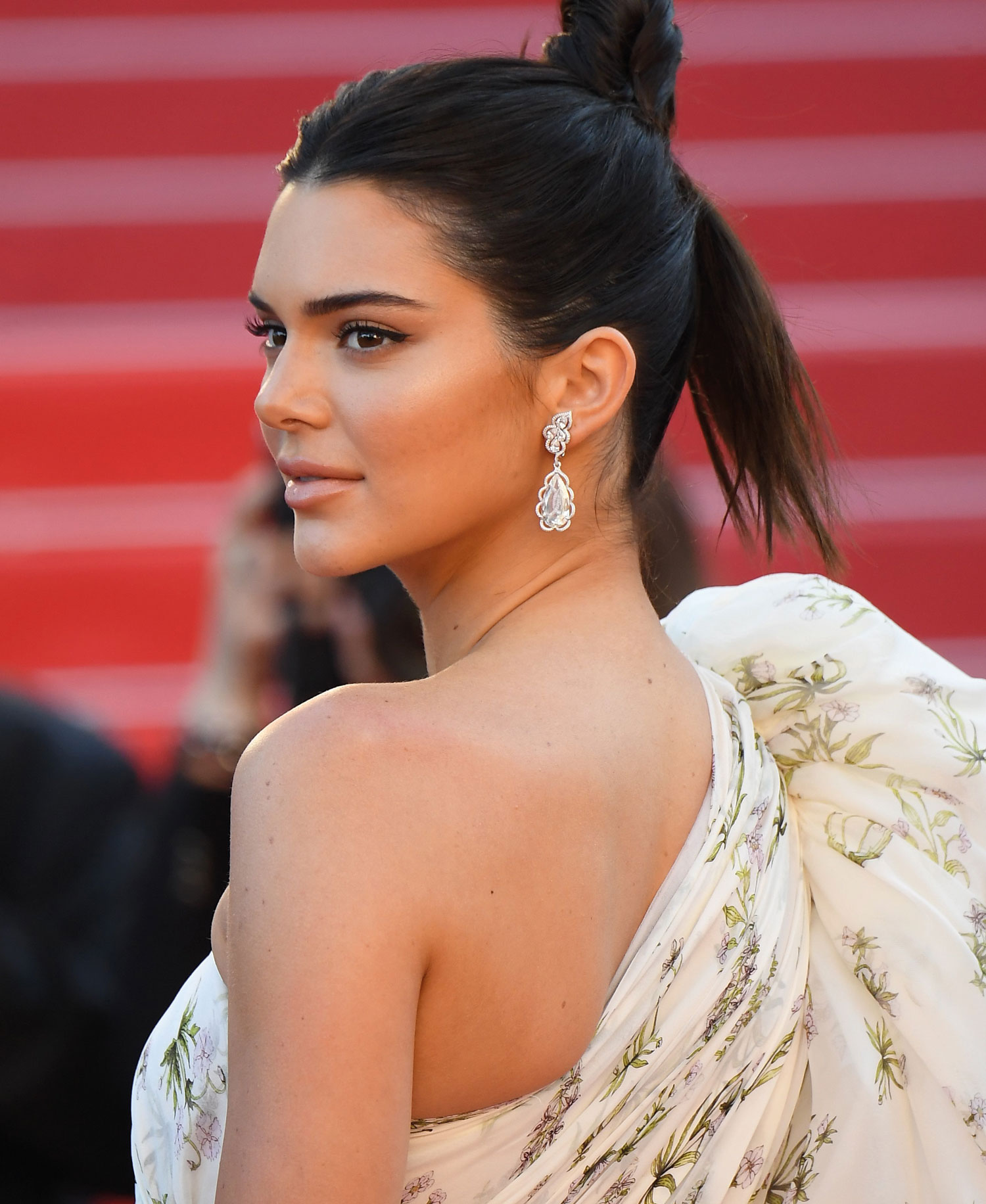 Say Chopard and the first thing that comes to mind would probably be dancing diamonds, extremely feminine designs and watches that tread the line between horology and fine jewellery.
All of that is down to the imagination of one woman, Caroline Scheufele. Now co-president and creative director, Caroline inherited the business, along with her brother Karl-Frederic from her father Karl Scheufele III. This is the man who, in 1963, saw an opportunity to buy up an established watch manufacturer so he wouldn't have to rely on others for movements. From the beginning the intention was to do everything from design to production in house and also to give as much time and attention to women's watches as the men's lines; a move which placed Chopard alongside Cartier as one of the few brands that did both.
The seeds were already sewn for Caroline to capitalise on – Chopard differentiated itself with its timepieces, which brought fine jewellery elements, as seen in some of its incredible bracelet watches, into watchmaking. It also had a fashion sensibility – just take a look at the 1972 Jeans watch complete with denim strap; something that was a far cry from the usual po-faced attitude to women's watch design.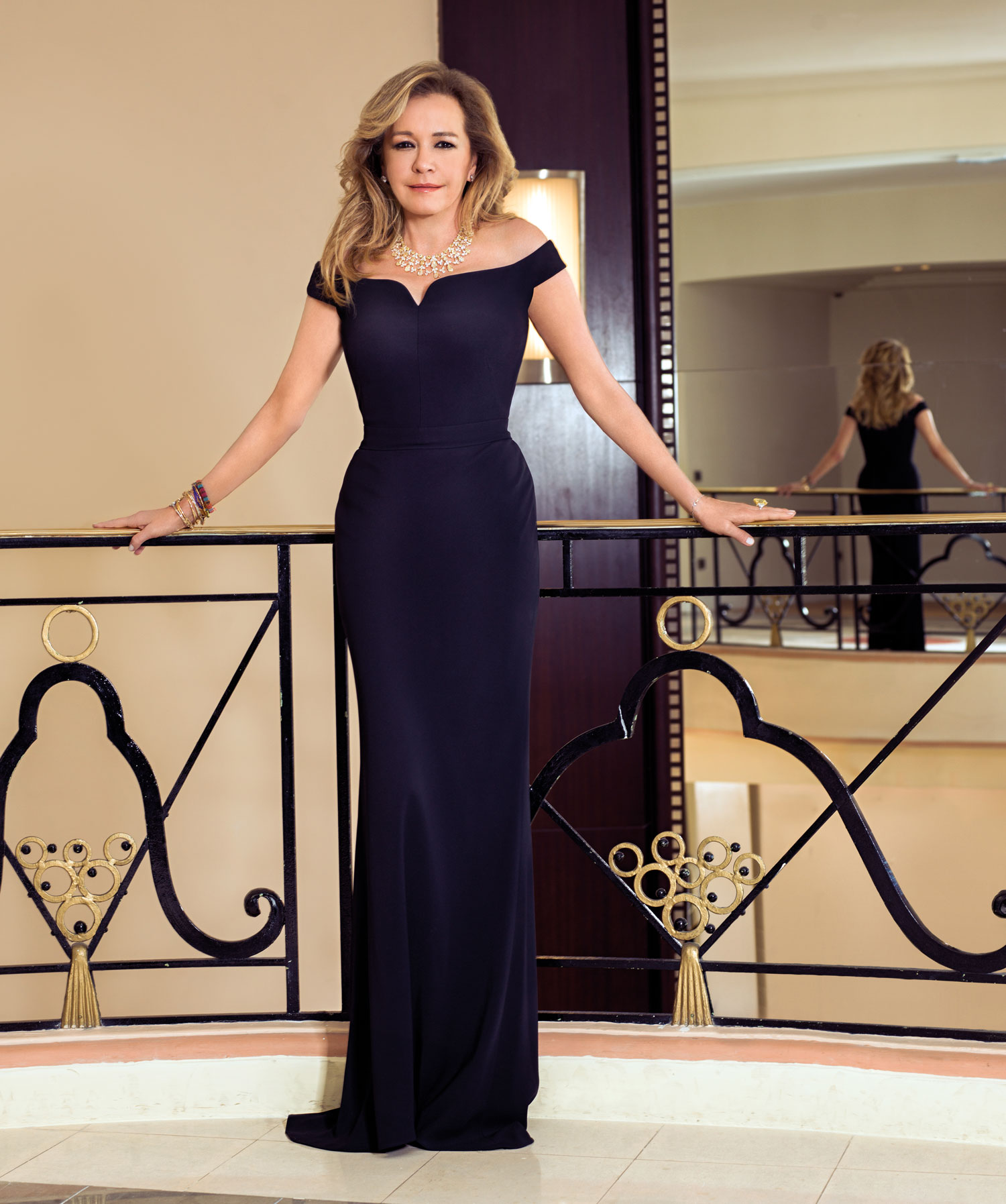 Caroline's influence on the brand started as soon as she became vice-president in 1985 alongside her brother, Karl-Frederich. That was the year she designed a clown pendant with diamonds visible in his stomach and set arms and legs. She took it to the watch and jewellery fair at Basel that year and with it kickstarted the brand's jewellery line, which had been non-existent until then. She then revolutionised the Chopard's women's watch business with her idea for a sports watch based on the best-selling Happy Diamonds design, which the brand had been selling since 1976. She thought that younger women were being put off by the high-end nature of the watch and posited that a more sporty steel bracelet watch was the answer. At that time steel and diamonds were not natural bed fellows, being at opposite ends of the value spectrum, but Caroline persisted and in 1993 the Happy Sport was launched. Caroline's gamble paid off and the watch is now one of the most successful styles made by the brand.
Glamorous, dynamic and with all the right people on speed dial, Caroline has propelled the brand to global recognition thanks to such collaborations as the Cannes Palmes d'Or, which Chopard was approached to redesign in 1998. Caroline's stroke of genius was to create a selection of unique jewels – the Red Carpet Collection – to be previewed on the actresses who walk film festival's red carpet every year; effectively turning that parade around Le Croisette into a live advert for the brand.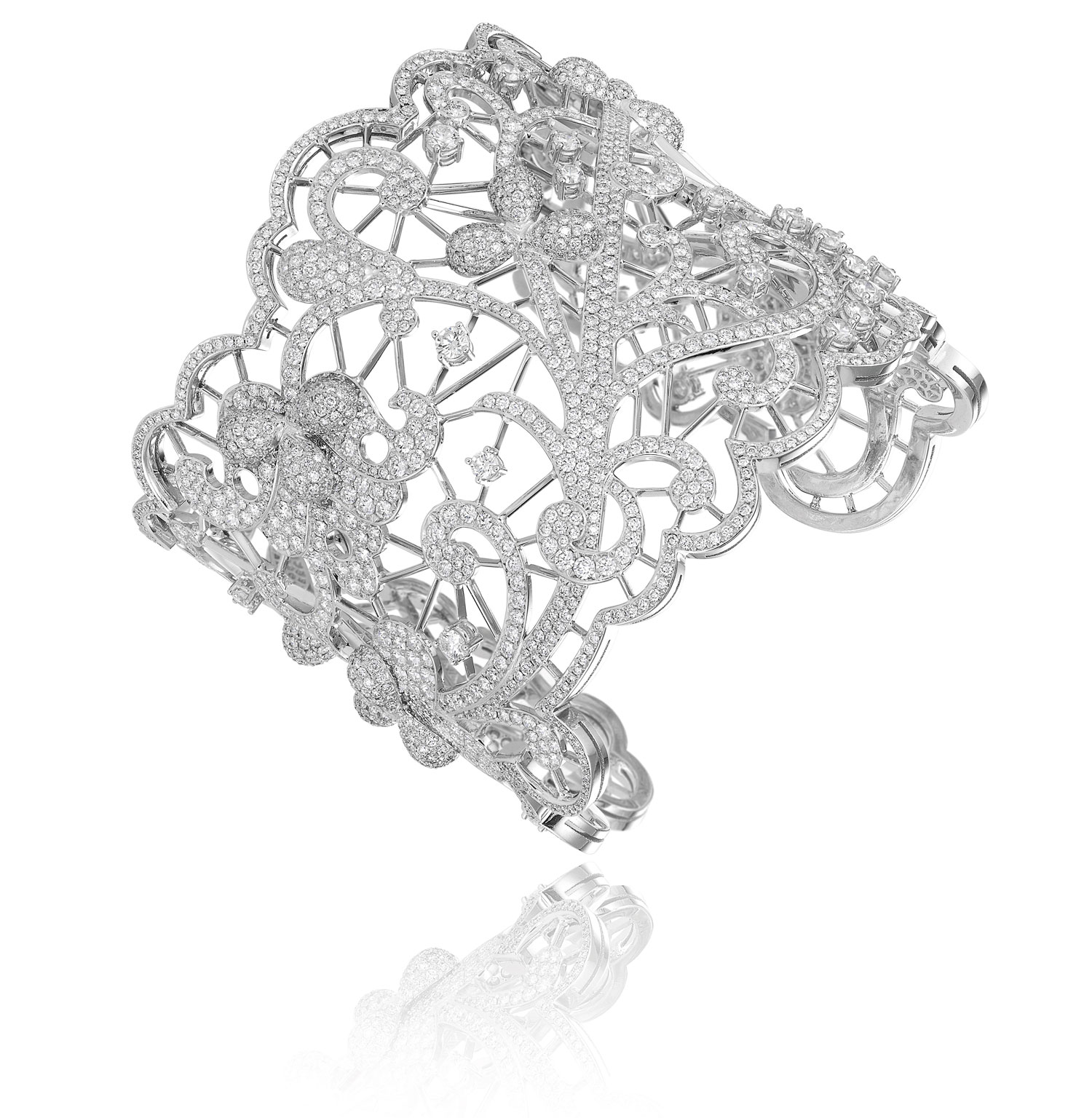 And it is Caroline who has spearheaded probably the most important phase in the brand's history – its eco-commitment.
It was all started after a conversation with Livia Firth, founder of eco-solutions company Eco-Age and wife of Colin, who merely asked Caroline where she got her gold from. Embarrassed that she didn't really know, Caroline took it upon herself, with Livia's help, to do something about that gap in her knowledge.
In 2013, it unveiled The Journey to Sustainable Luxury, a multi-year commitment to improve the environment and the lives of those at the very beginning of the supply chain, who are so often forgotten. The first step was the Green Carpet collection, which used Fairmined gold and diamonds from Responsible-Jewellery-Council certified suppliers, and was showcased on French actress Marion Cotillard. Unsurprisingly its debut was on the Cannes red carpet.
"I guess the most complicated step was the first step – the change," explains Caroline. "We had to tell all our employees that we're going to change production slowly. Those first two kilos that we got to make the first bracelet and pair earrings that Marion was wearing on the red carpet; this gold was handled like a VIP customer visiting the factory."
The next piece to get the Fairmined treatment was a L.U.C Tourbillon QF, which threw up other challenges for the brand.
"When it's high jewellery it is easier because one person is working on the piece with the gold he does everything from A to Z," says Caroline, "but when it goes to the production line, like with the watch cases, there cannot be just one person working on the watches, so we've had to separate the production lines out."
"THE JOURNEY TO SUSTAINABLE LUXURY, A MULTI-YEAR COMMITMENT TO IMPROVE THE ENVIRONMENT AND THE LIVES OF THOSE AT THE VERY BEGINNING OF THE SUPPLY CHAIN, WHO ARE SO OFTEN FORGOTTEN"
A diffusion range of jewellery inspired by the Palme d'Or followed as well as another L.U.C watch along with commitments to further mines in Bolivia and Columbia, who were able to achieve certification thanks to Chopard's support.
The big announcement came last year when Chopard took to the stage at Baselworld to announce its commitment to using 100 per cent responsibly sourced gold – a mix of ethical and recycled – in all its jewellery and watches and without upping its prices. It is an unprecedented move for a luxury brand – one that isn't about profit margins but about using its power and voice to do something that benefits those beyond its moneyed clientele.
"Luxury is a choice," says Caroline. "So on top of that, if you know that this piece has been produced in a way that you can really trace to the very beginning how that was done in the way it should be done, namely ethical, then I think that has much more value."
Caroline hasn't finished yet, she wants this ethical commitment to run through everything the business does from what the boxes are made from to the way they dispatch things to customers. And she also hopes other luxury brands will follow her lead.
"Thanks to what we have been doing with the media we've shown that it can be done," she says. "And there's also a lot of the banks that actually buy the gold that now have programs for philanthropy investments on sustainability and a lot of people are going that way."
In an industry where boardroom tables are dominated by men, it's amazing seeing a woman not only having an effect on the brand she works for but trying to use her position to affect a change and leading by example.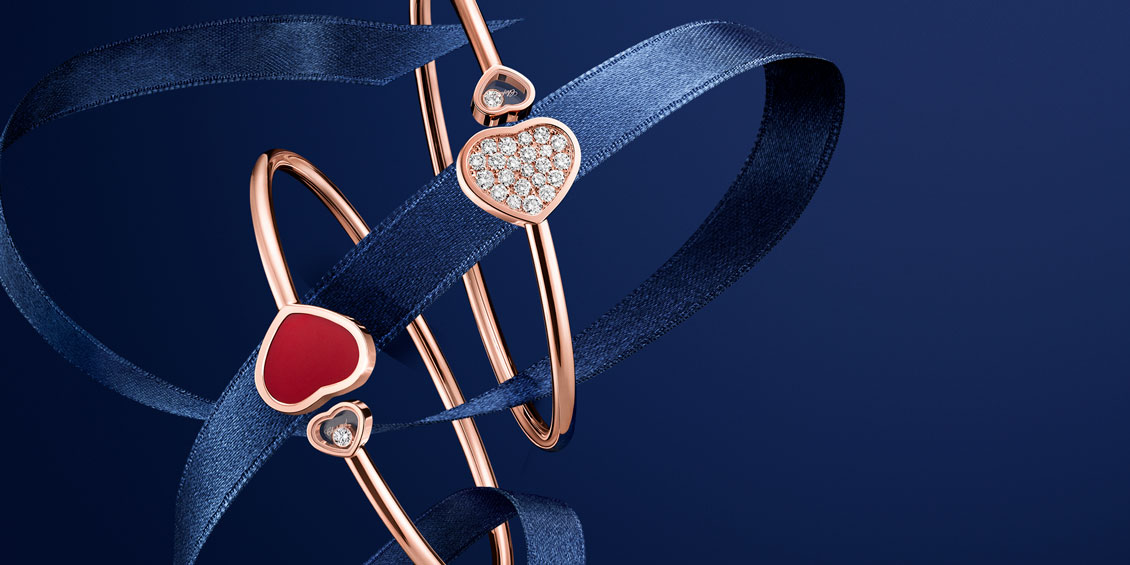 Discover a world of luxury jewellery and indulge in the joyful collections by Chopard jewellery. Founded in 1860 by Louis-Ulysse Chopard, the Swiss brand began making delectable jewellery in the 1980s designing fun and decadent designs for all occasions.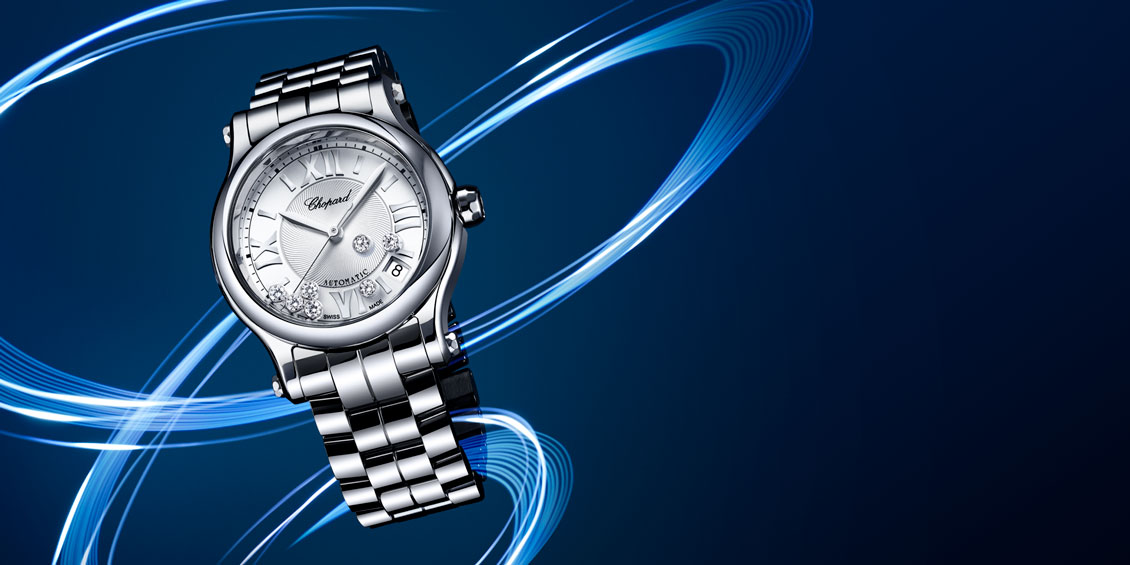 Virtue, precision and reliability – each of these qualities have played an integral role in the creation of truly mesmerising Chopard watches since the brand was founded in 1860. The brainchild of Louis-Ulyssee Chopard, the son of a farmer from Sonviller, at just 24-years-old, Chopard has secured its place firmly at the heart of watchmaking history.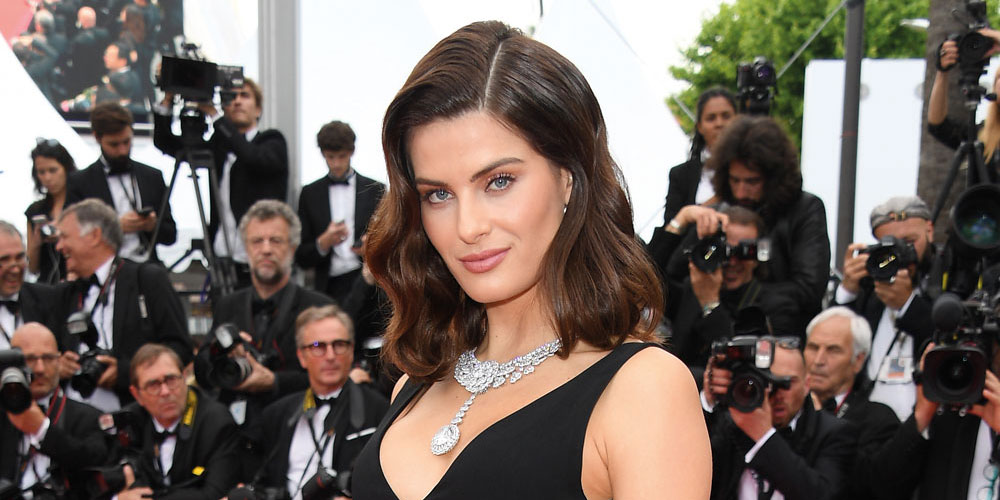 Chopard has made more in roads into sustainable luxury than any other watch or jewellery brand. And things just got even more ethical. Words by Laura McCreddie-Doak.