THESE CHIMING MEN
30th September 2016
Audemars Piguet's Supersonnerie has revolutionised the minute repeater complication, says Alex Doak – just as AP's watchmakers have revolutionised so much of Switzerland's sacred craft.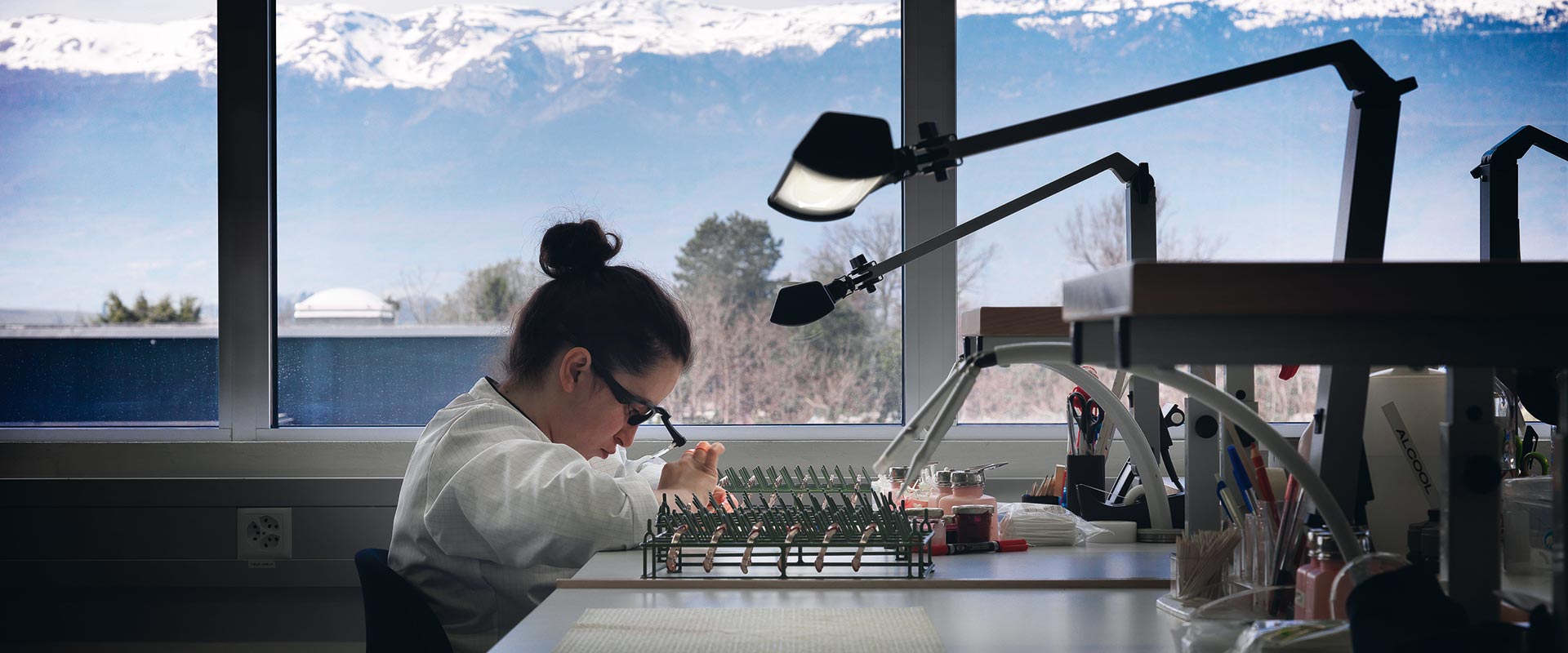 If one of the Apple Watch's more useful functions is to discreetly alert you without needing to wield your phone in polite company, then the minute repeater could be the original smartwatch. The late 17th century's first examples had hammers that struck the inside of the case – their muffled sound meaning courtiers could check the time in their pocket during tedious councils, without offending the monarch.
By complete contrast, Audemars Piguet's new Royal Oak Concept Supersonnerie chimes the time louder and prouder than anything before: a full 10dB louder, even with a waterproof case and even when worn on a chubby wrist. So much so that Audemars' head of product management, Christian Lasalmonie activated the prototype's striking mechanism in front of a packed lecture hall at last year's Geneva trade fair and slack jawed journalists sat on the back row could hear the time, to the minute.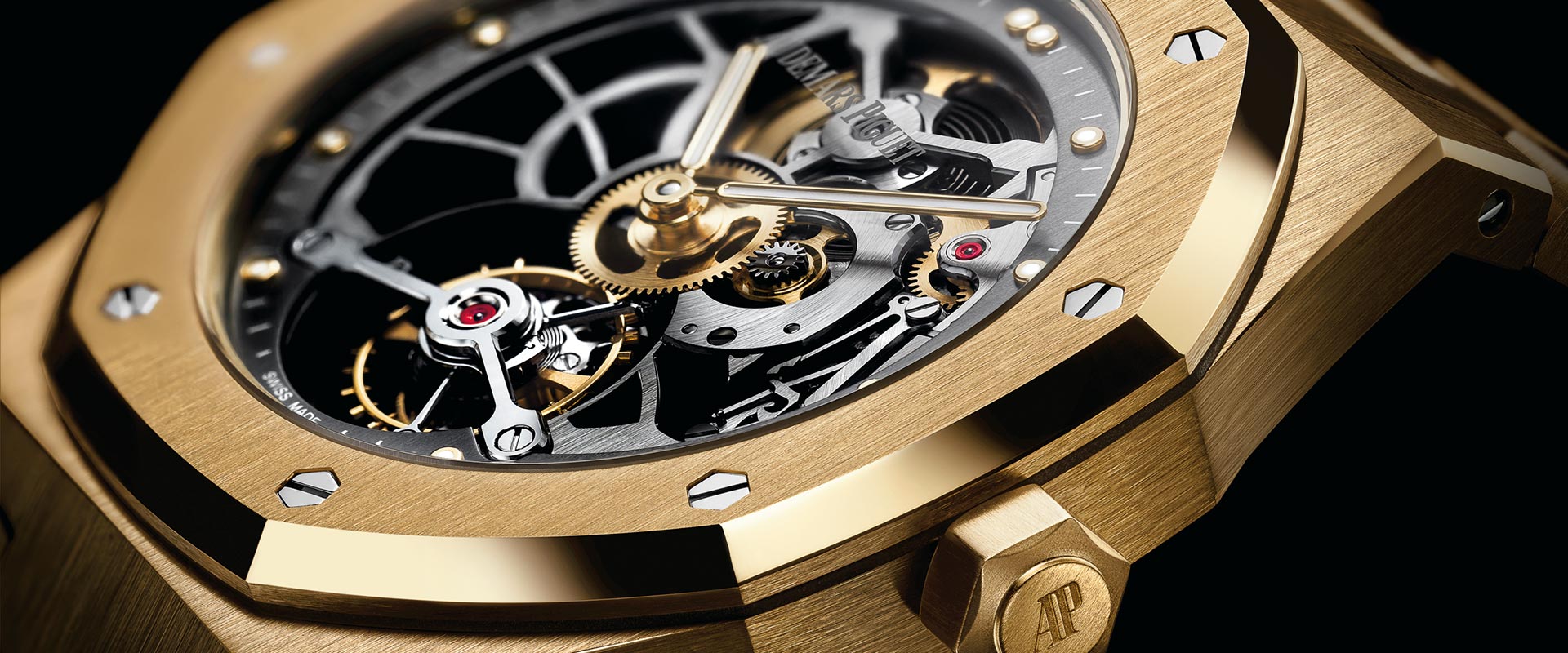 Audemars Piguet is no stranger to this particularly complicated aspect of watchmaking. Once founded in 1875, as many as nine of AP's first twelve luxury watches were kitted out with French pioneer Abraham-Louis Breguet's newly developed striking system, whose hammers struck finely tuned steel 'gongs' coiled inside. Slide a button on the side of the case, and the hours are struck on the low 'dong', followed by the quarter-hour on both 'ding' and 'dong' gongs, then the remaining minutes with a series of 'dings'. All orchestrated by a delicate constellation of snail cams, racks and levers.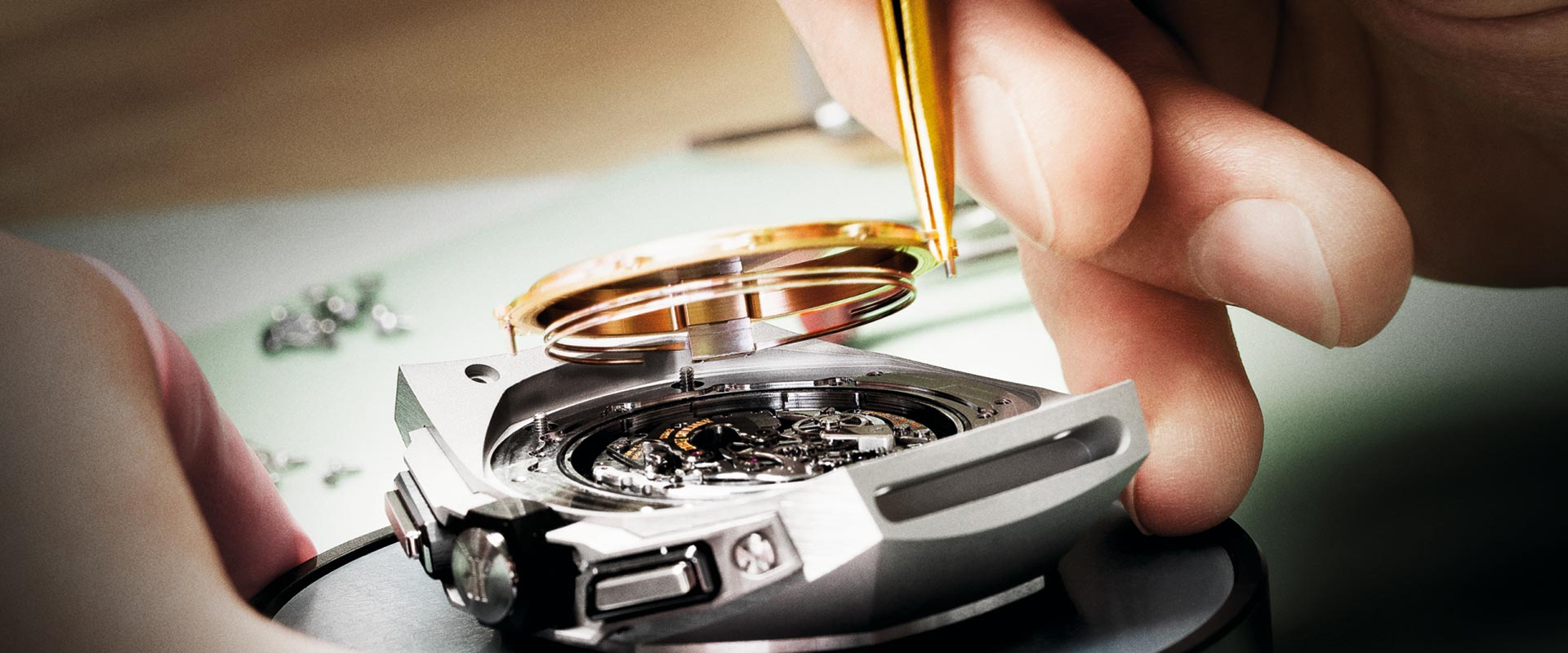 When it first launched in 1972, simply as 'Royal Oak', no one had seen such a daring eight-sided design, let alone a stainless-steel sports watch from an haute horloger with suitably 'haute' price tag. It was a readjustment that took some years, but it's now one of watchmaking's most iconic models, barely a millimetre different in its purest form, and prevalent in its chunky "Offshore" guise on the wrists (and in the lyrics) of every other US hip-hop star out there, not to mention virtually every champion golfer of the modern age.
"THE ROYAL OAK BROKE THE RULES OF THE INDUSTRY, AT A CRITICAL TIME, BUT AT AP IT SEEMED THE LOGICAL THING TO DO."
"When the Royal Oak launched 44 years ago," explains the family firm's chief administrator, Olivier Audemars, "the technology didn't exist to work the Royal Oak's complex shapes in steel. It was more expensive to machine the case and bezel in steel than gold. In fact, the very first prototype was made from white gold.
"The Royal Oak broke the rules of the industry, at a critical time, but at AP it seemed the logical thing to do."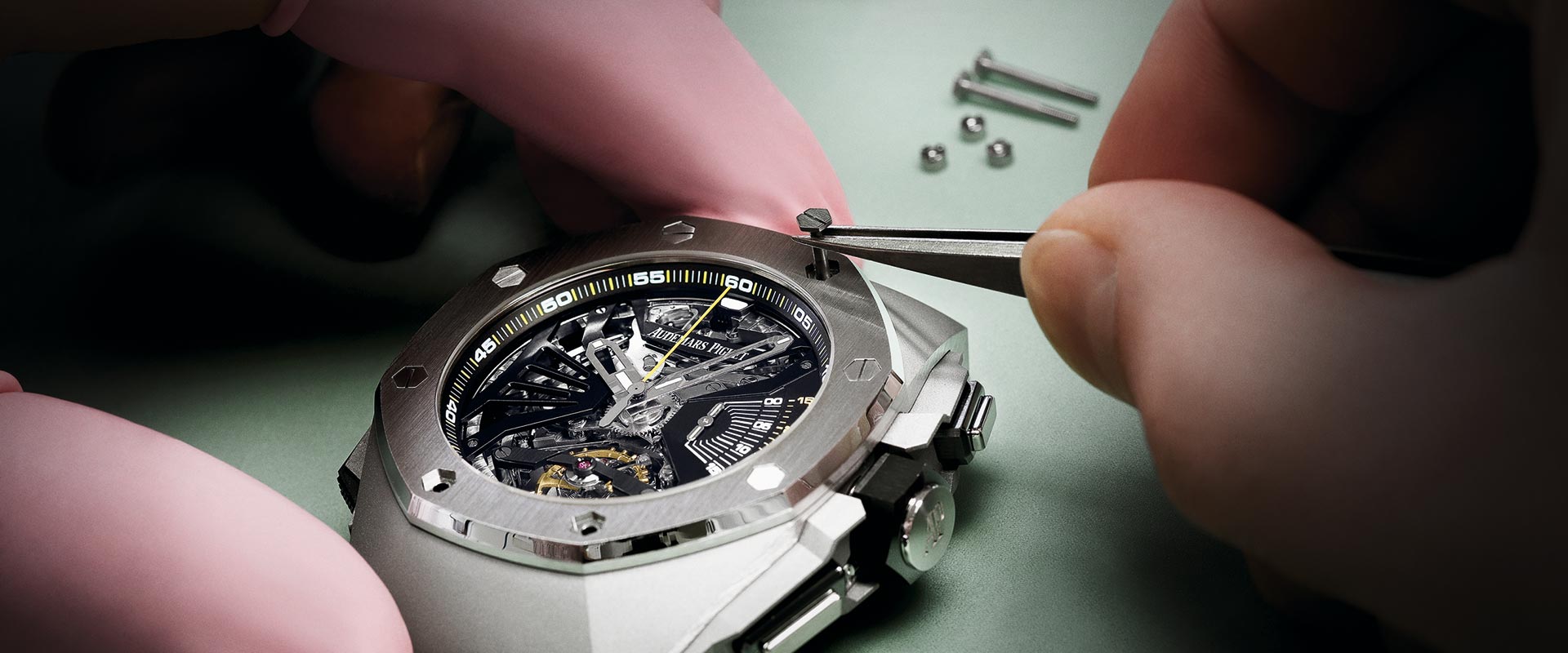 As well as the Supersonnerie, the finely polished facets of the mighty Oak house a number of wildly contrasting novelties this year. Corner-office tycoons with a penchant for red braces will especially appreciate AP's all-out embrace of that Eighties metal no one else is brave enough to revisit: yellow gold. When we say 'all out', we mean it: the integrated bracelet is pure garish gold, as well as the equally chunky case with which it blends so mellifluously. Perpetual calendar, extra-thin open worked tourbillon, or simple gents' automatic..? All available with pure J.R. Ewing-worthy bling and bombast.
That original building in Le Brassus, now housing a priceless museum of AP masterpieces, couldn't look any more unassuming, but it's the rule-breaking going on behind those closed doors that means Audemars Piguet will always keep us guessing. Sadly, it's too late to get your hands on a loud-and-proud Supersonnerie, but anything from this storied marque's catalogue will ensure your wrist, if not chimes, then certainly speaks volumes.
The Audemars Piguet watch collection is exclusively available online and at our ROX Argyll Arcade boutique.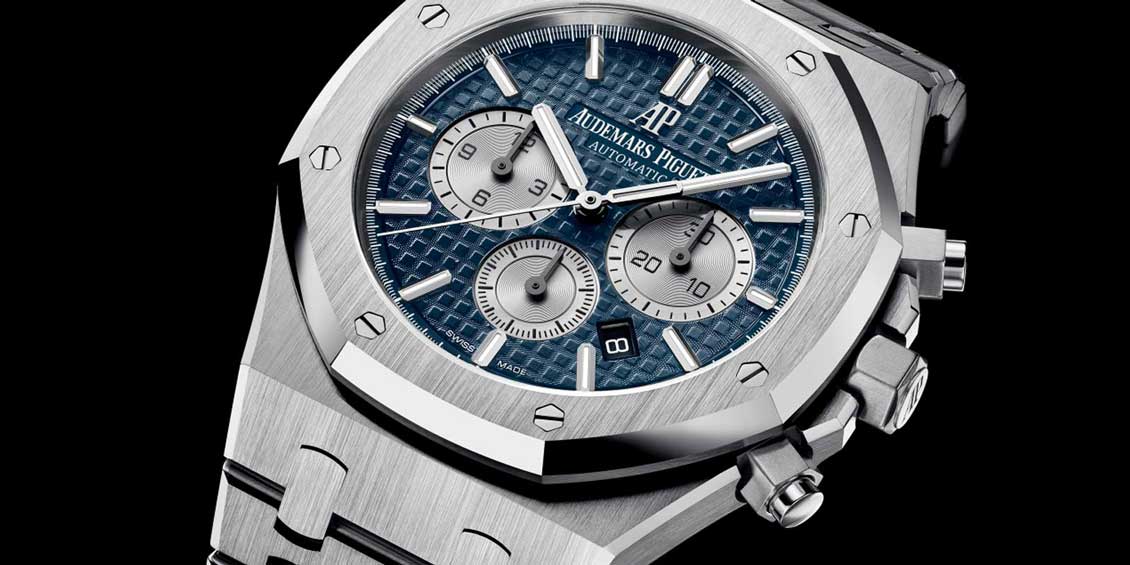 The hallowed, champagne-cream halls of Geneva's Salon de la Haute Horlogerie were once again host to the world's most revered watchmaking this January, and the most reverential of invite-only guests – ROX included. Here are our highlights… Words by Alex Doak.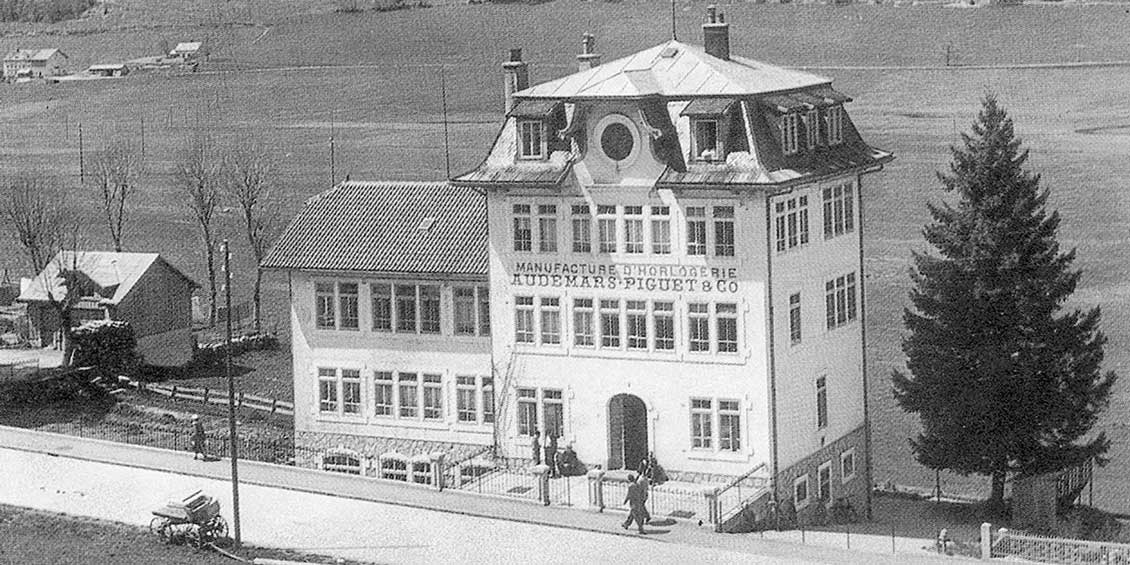 The mighty Royal Oak still reigns supreme at Audemars Piguet, says Alex Doak, and it's not just for golfers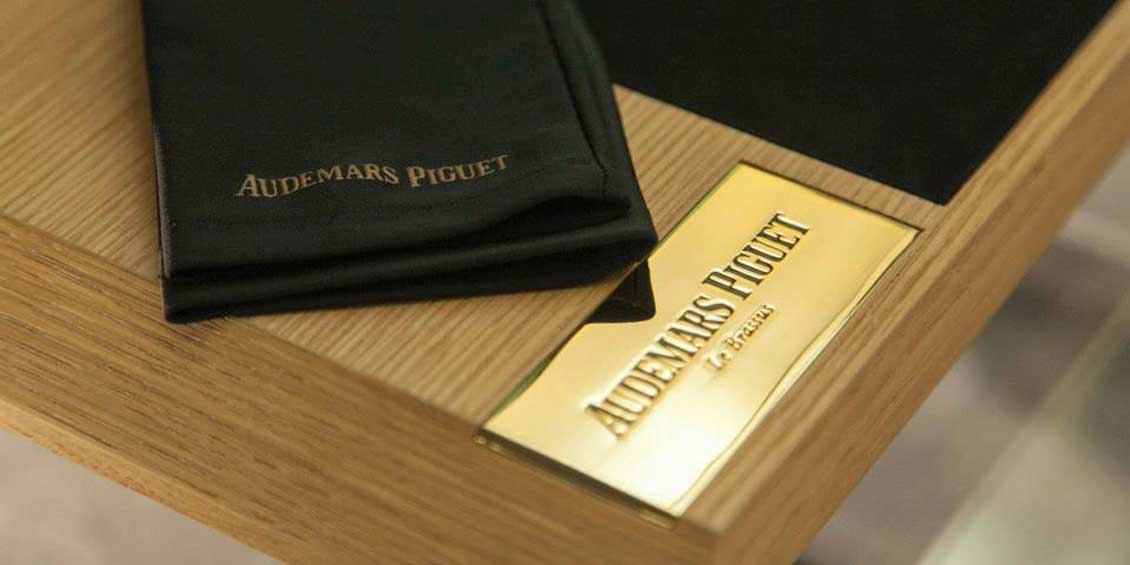 To celebrate Audemars Piguet watches arriving at ROX, guests were invited to preview the incredible timepieces prior to the official launch at out flagship boutique in Glasgow's historic Argyll Arcade.