FROM LITTLE ACORNS
1st July 2015
The mighty Royal Oak still reigns supreme at Audemars Piguet, says Alex Doak, and it's not just for golfers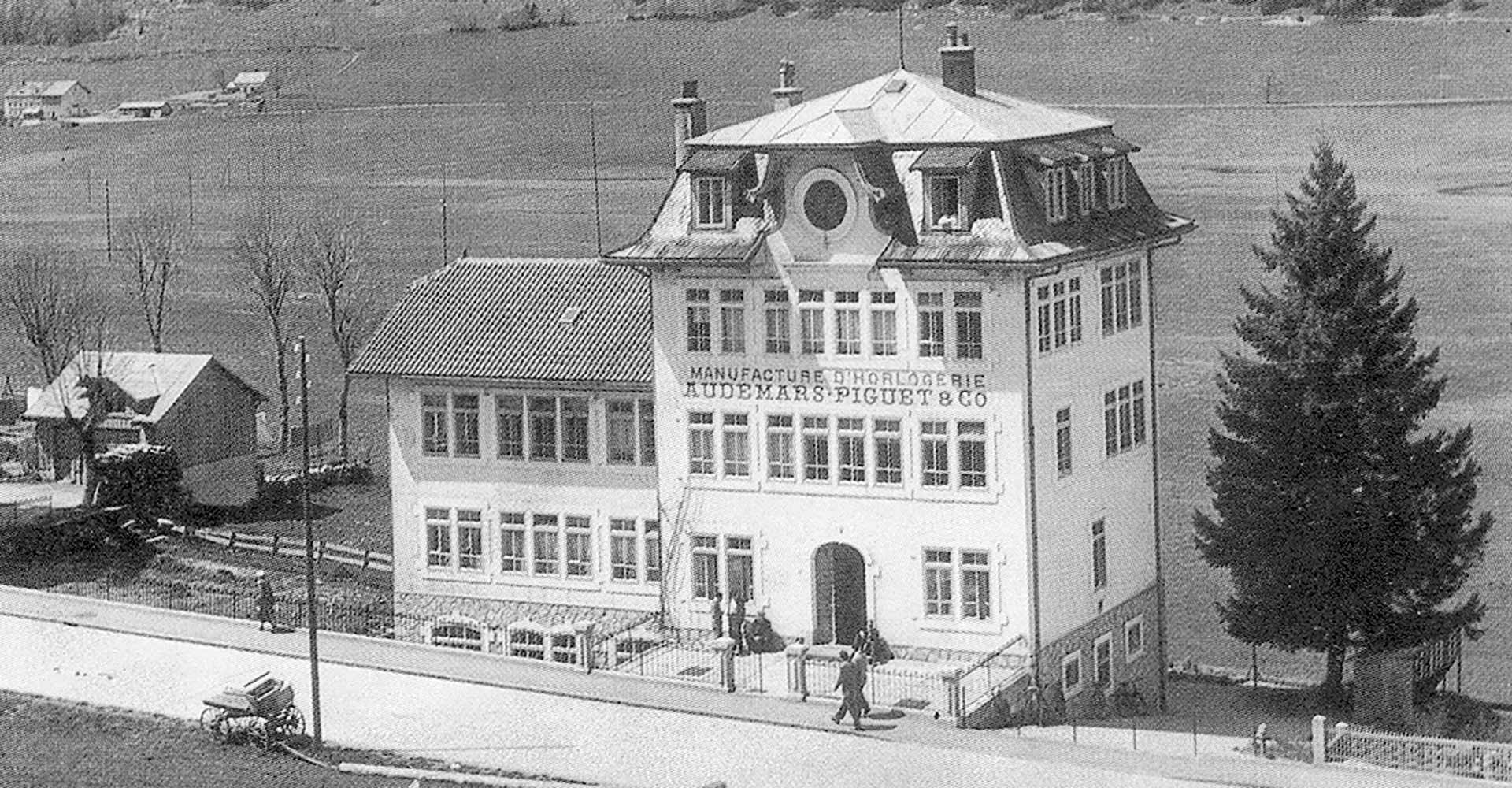 When the Scottish Open tees off this July, there will be one particular wristwatch lurking in most of the top players' lockers back at the Gullane clubhouse. Darren Clarke, Lee Westwood, Ian Poulter and Henrik Stenson will have all de-wristed their treasured Audemars Piguet Royal Oaks before taking to the hallowed greens. Undoubtedly, come the 12th, one of them will be racing back to their locker to put it back on prior to lifting the silverware, just as every good brand ambassador should.
But why has this particular timepiece become such a cult among golfers? And, more pressingly perhaps, how has the Royal Oak become such an icon for Audemars Piguet, given that Audemars Piguet's heritage is built on classically styled, complicated pocket and wristwatches?
Its success is probably because of the latter, rather than despite. In fact, the Royal Oak was such a departure for watchmaking in general, let alone Audemars Piguet, that its revolutionary, ultra-contemporary design has barely changed a millimetre since its launch in 1972; it is still loved in 2015 for being quite unlike anything else. It helped that, rather than a watch designer per se, it was an out-of-house auteur by the name of Gérald Genta who defied industry convention in drafting those unmistakable angles and facets.
Legend has it that Genta dashed off the Royal Oak in a single night – which isn't so far-fetched, given how coherently this watch hangs together. It's a moreish cocktail of signature details like the tapestry-weave dial pattern, a slick integrated bracelet and eight hexagonal screws affixing that eight-sided bezel – it in itself inspired by the portholes of the Royal Navy's 17th-century Royal Oak vessel class.
But despite its brilliance, it couldn't have been worse timed. "When we decided to launch 43 years ago," explains the family firm's chief administrator, Olivier Audemars, "It was the start of the worst crisis ever to hit the Swiss watchmaking industry. People were throwing themselves from windows… But luckily," he adds with a glint in his eye, "Watch factories tend to be just one storey high, so they survived."
Not only did they survive, but despite the onslaught of placky Japanese digitals, ye olde Swiss watch industry survived as well. Yet, on balance, Audemars Piguet's iconic octagonal watch really shouldn't have. No one had made a luxury steel sports watch before, and the market simply wasn't ready for a steel watch that cost the same as prestigious gold pieces of the time.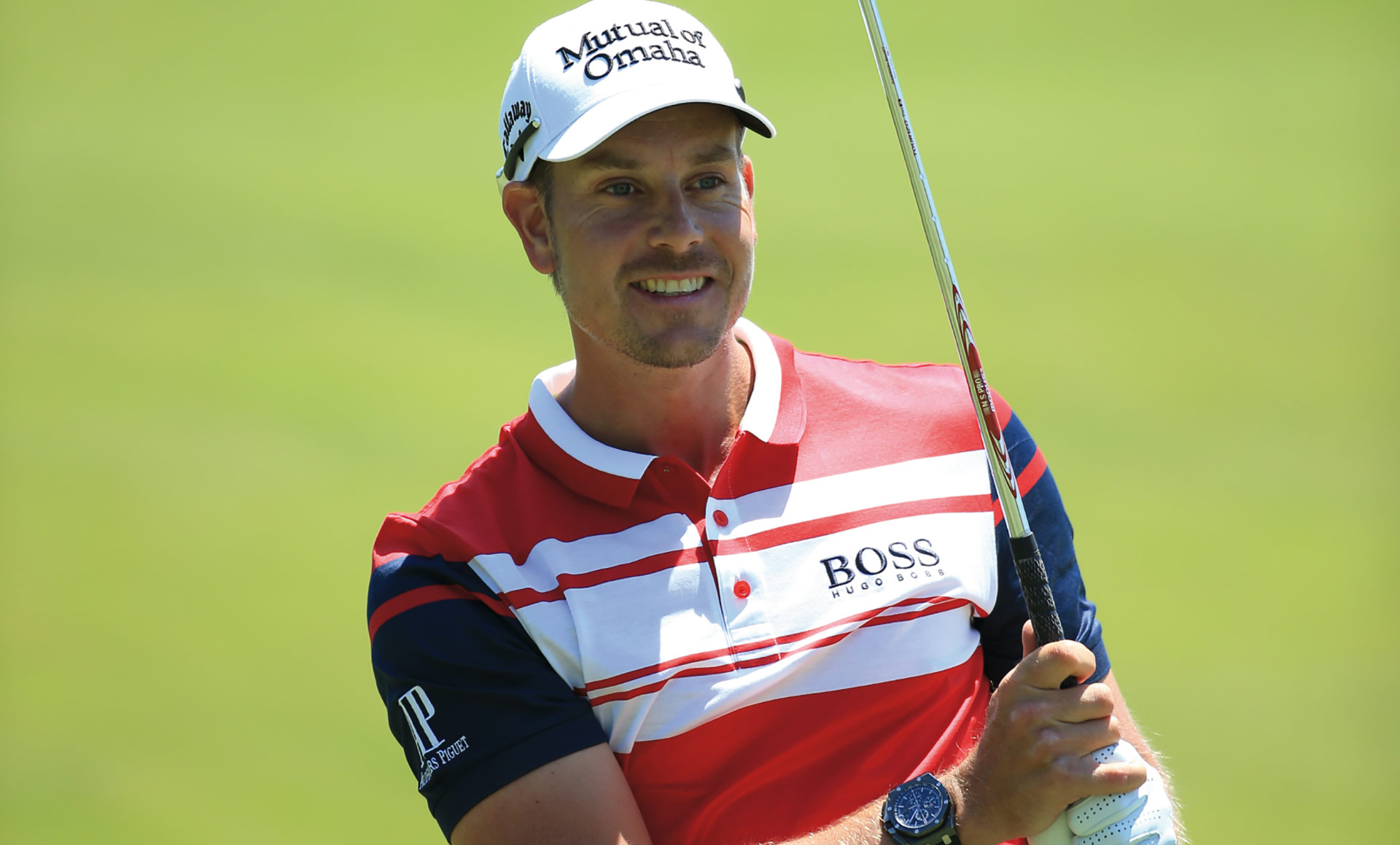 "Back then, the technology didn't exist to work the Royal Oak's complex shapes in steel," Audemars continues. "It was more expensive to machine the case and bezel in steel than gold. In fact, the very first prototype we made from white gold.
"The Royal Oak broke the rules of the industry, at a critical time, but at AP it seemed the logical thing to do."
It took a few years for the Royal Oak to start selling, famously to entrepreneurs such as the legendary head of Fiat, Giovanni Agnelli, and fellow members of the suave international jet set. But sure enough, AP's gamble of 1972 paid off handsomely, to the point where the Royal Oak now forms the core collection of this venerable family firm.
THE ROYAL OAK BROKE THE RULES OF THE INDUSTRY, AT A CRITICAL TIME, BUT AT AUDEMARS PIGUET IT SEEMED THE LOGICAL THING TO DO
It wasn't just the bold choice of material that broke new ground, however. It was the design as a whole; a design that, like the Porsche 911 or Fender Stratocaster, has remained virtually unchanged four decades down the line; a design that still feels fresh and, let's face it, achingly cool.
The company's first-ever brand ambassador wasted no time choosing the Royal Oak as his watch in 1989. This probably explains its popularity among golfers, given he was a certain Nick Faldo. But while Omega and Rolex have both stayed in the game to an extent, the Royal Oak makes sense as the choice of the equally discerning but more daringly sartorial sportsperson, such as one finds on the world's finer fairways.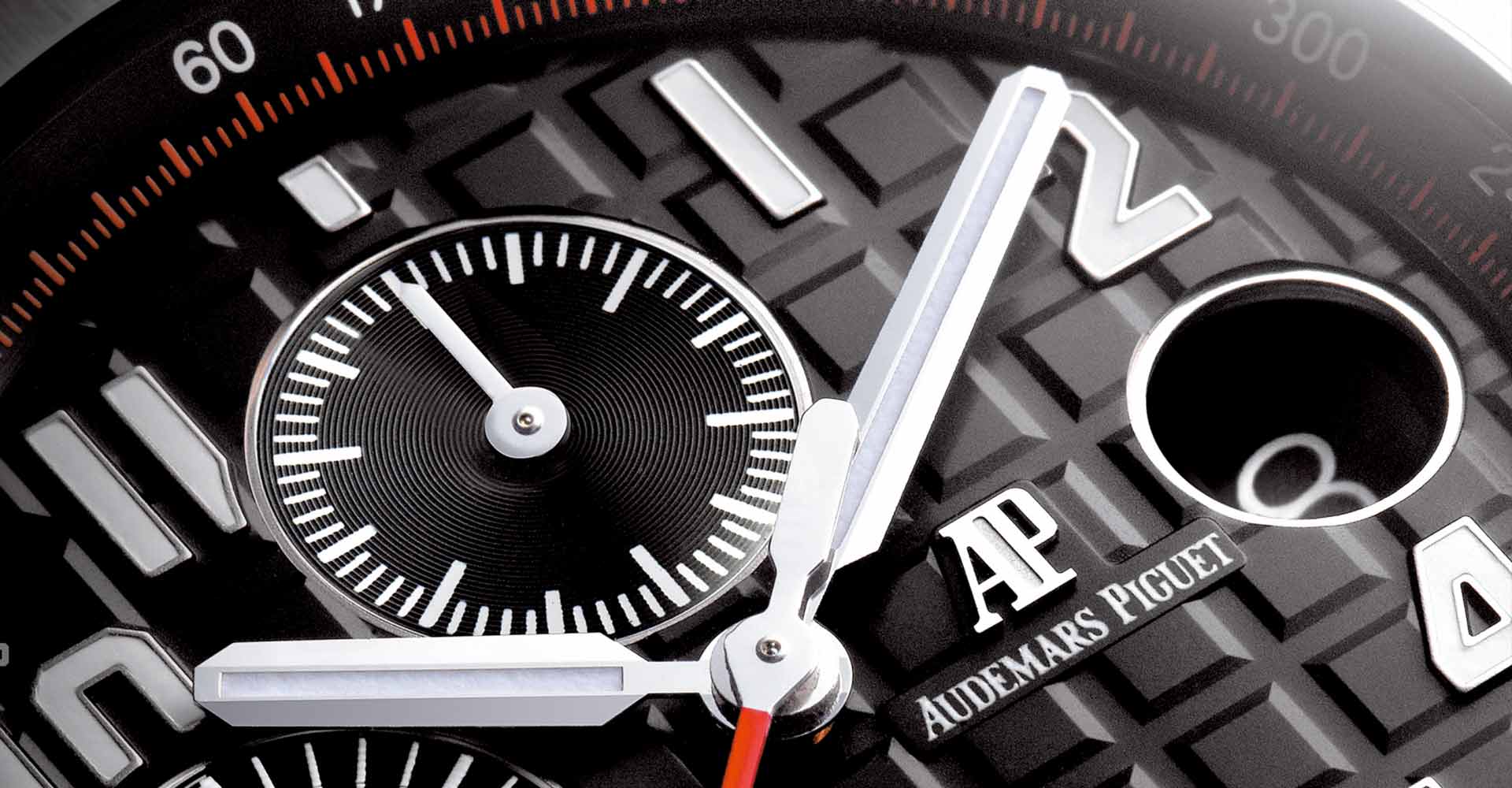 "The Royal Oak is extraordinary because, amazingly, it remains unique and recognisable," says Mansel Fletcher, UK style editor of men's fashion portal, Mr Porter. "That's partly, but only partly, because it's octagonal. Decades later it retains the power to shock – something for which Genta, deserves huge acclaim."
What 2012's 40th-anniversary launches proved also was the sheer versatility of the Royal Oak formula. From a £247,730 tourbillon edition with a skeleton dial, whose interior angles take a week to polish, right down to a £16,000 re-edition of the 1972 original, complete with blue 'petite tapisserie' dial, whose complex relief pattern is still milled at the Le Brassus factory by a rank of 43 year-old machines. There are chronographs, perpetual calendars, diamond-set ladies pieces all, somewhat paradoxically, available in gold as well as steel. And let's not forget the bestselling 'Offshore' iteration, which 20 years ago kickstarted the unflagging trend for chunky, statement wristwear – helped, admittedly, by the patronage of the chunkiest wearer going, one Arnold Schwarzenegger.
In terms of sheer élan, are there any other watches that even hold a candle to the Royal Oak? "Very few are in the same league," says Fletcher. "Patek's Nautilus is the only one that easily comes to mind and while it's hugely desirable it doesn't define the brand in the way that the Royal Oak defines Audemars Piguet."
This year, Audemars Piguet unveiled a line of Royal Oaks sporting that most Eighties of colourways, bicolour metal. And you can bet your bottom franc that the pink-gold-and-steel Two-Tone Selfwinding will be gracing the wrists of many a podium-climbing golfer at Gullane this year, hopefully in combination with some skintight turtlenecks and killer plaid. All AP need to do now is develop an Oak that's light and comfy enough not to spoil a perfect swing. At least to save having to rush back to the locker room every Sunday evening…
AUDEMARS PIGUET
royal oak extra thin watch
Audemars Piguet watches are available in our Argyll Arcade boutique.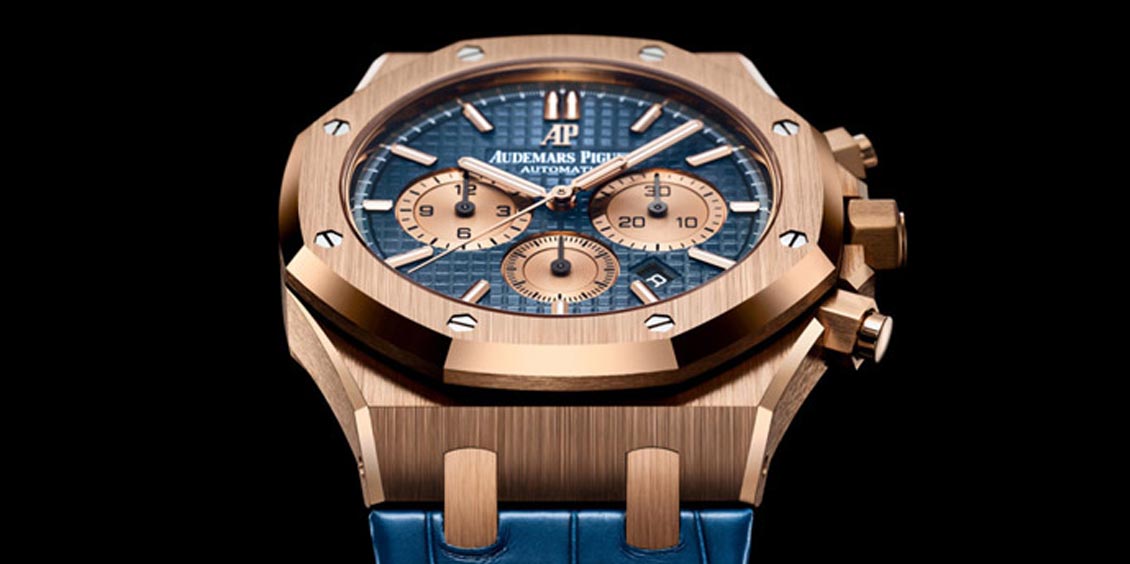 Audemars Piguet watches are available online and in our Argyll Arcade boutique.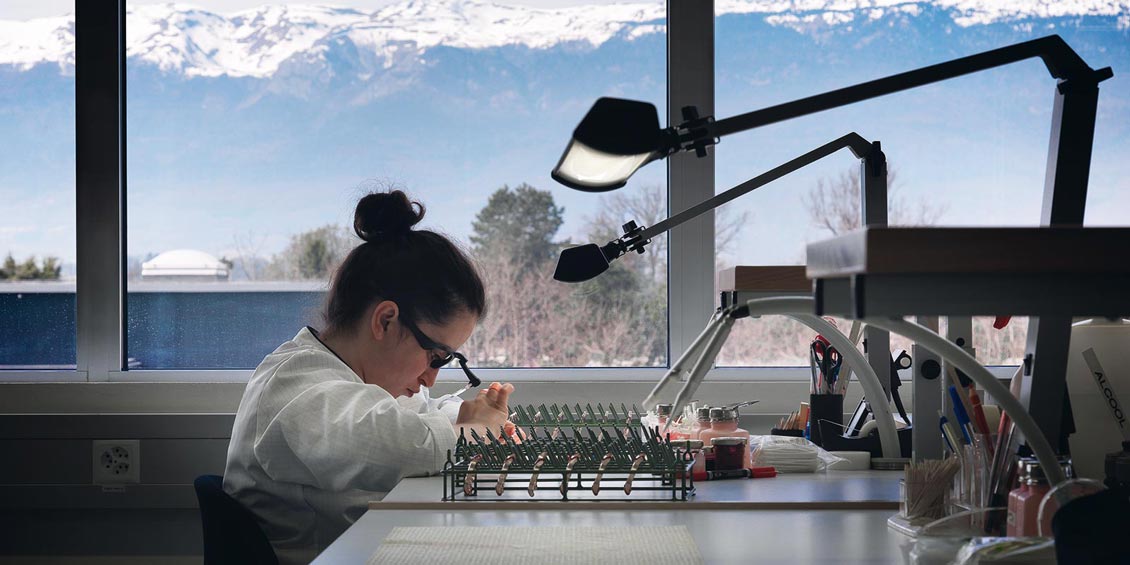 Audemars Piguet's Supersonnerie has revolutionised the minute repeater complication, says Alex Doak – just as AP's watchmakers have revolutionised so much of Switzerland's sacred craft.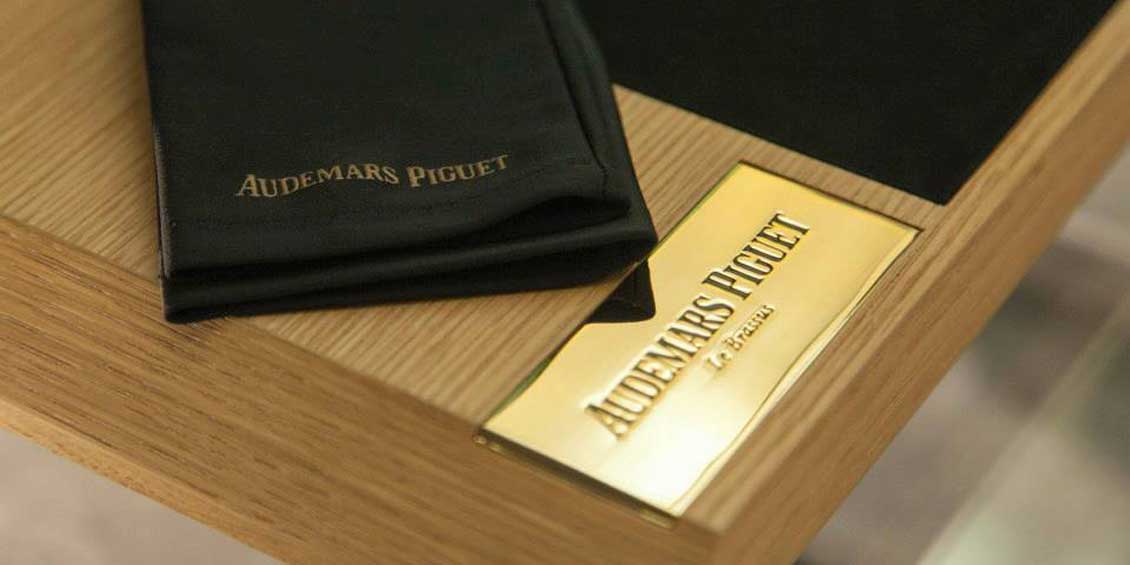 To celebrate Audemars Piguet watches arriving at ROX, guests were invited to preview the incredible timepieces prior to the official launch at out flagship boutique in Glasgow's historic Argyll Arcade.